Subscribe now via your favourite podcast player from the direct show links on our Podcast Page. Available on Apple Podcasts, Spotify, Stitcher, Overcast, amongst many more.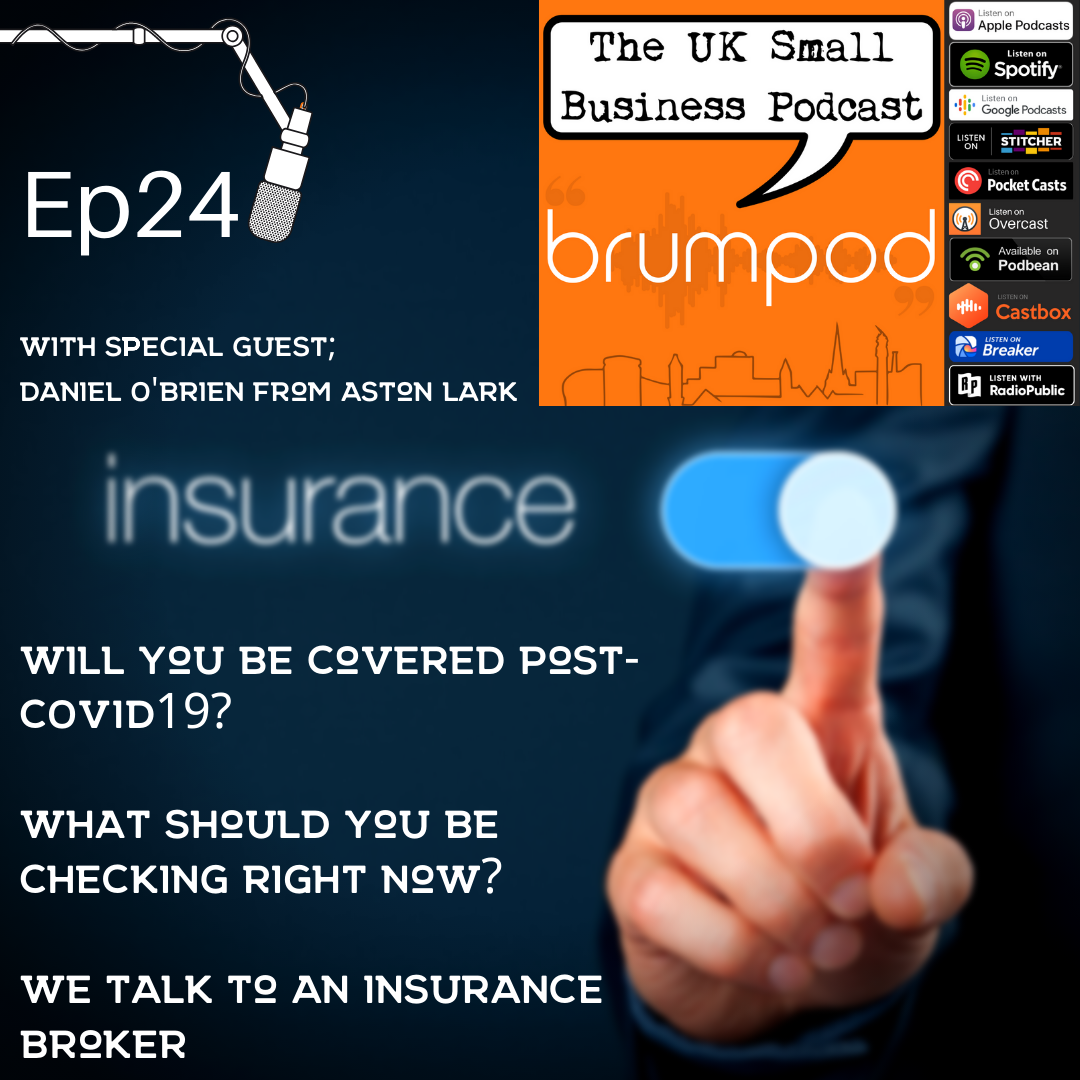 BrumPod Episode 24.
In this episode, we talk to Daniel O'Brien, an insurance broker from Aston Lark.
We discuss the current state of the insurance industry in the midst of the pandemic, what cover you THINK you have, what cover you NEED, and lots of top tips and advice that all business owners should be aware of to ensure you're fully covered for all eventualities once we reach that golden egg that is 'the new normal'.
We cover areas such as what business owners and facilities managers need to consider when re-opening on July 4th, how the exposure to risk has changed now, how companies are adapting their business models in the wake of COVID19, and where we go from here – what are the things to look out for?
Thankfully, Dan explains all. Tune in and subscribe to ensure you receive all future episodes automatically.
You can find Dan at the following places:
https://www.linkedin.com/in/daniel-o-brien-dip-cii-a7a91358/
Listen to the full episode using the player below.