Sign up to our mailing list below for meeting reminders – and as a thank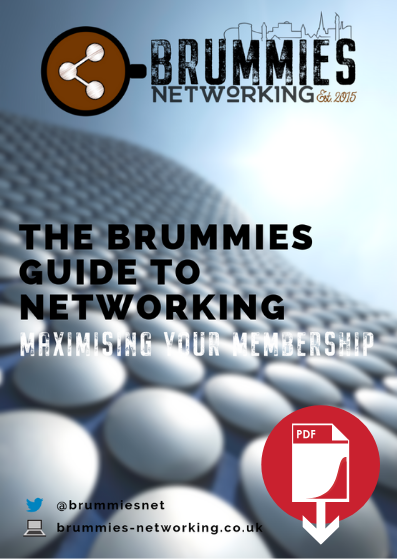 you, we'll send you an eBook on 'The Brummies Guide To Networking' as a free download! Just fill in the form below to get your copy.
By being on our list, we will only ever send you meeting reminders & the odd nugget of Brum & member related news. No spam, we promise. For more info on how we will use your data please see our privacy policy.
Our sign up form is set to double opt-in & is GDPR compliant.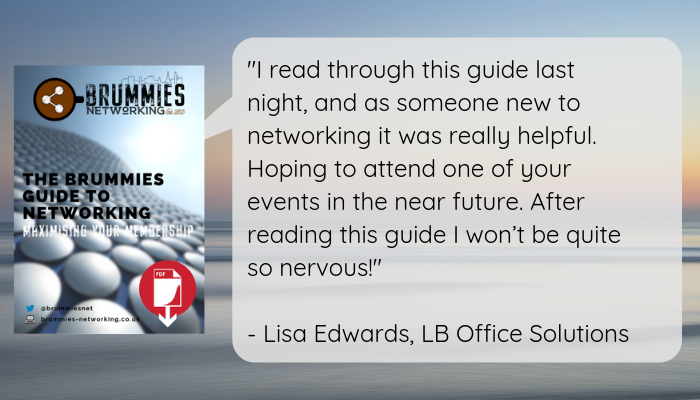 IMPORTANT: New Parking Regulations for our venue – Depending on where you park, you may need a pass to be displayed in your windscreen. More info, click here.