At Brummies Networking, we want to be able to use this website as a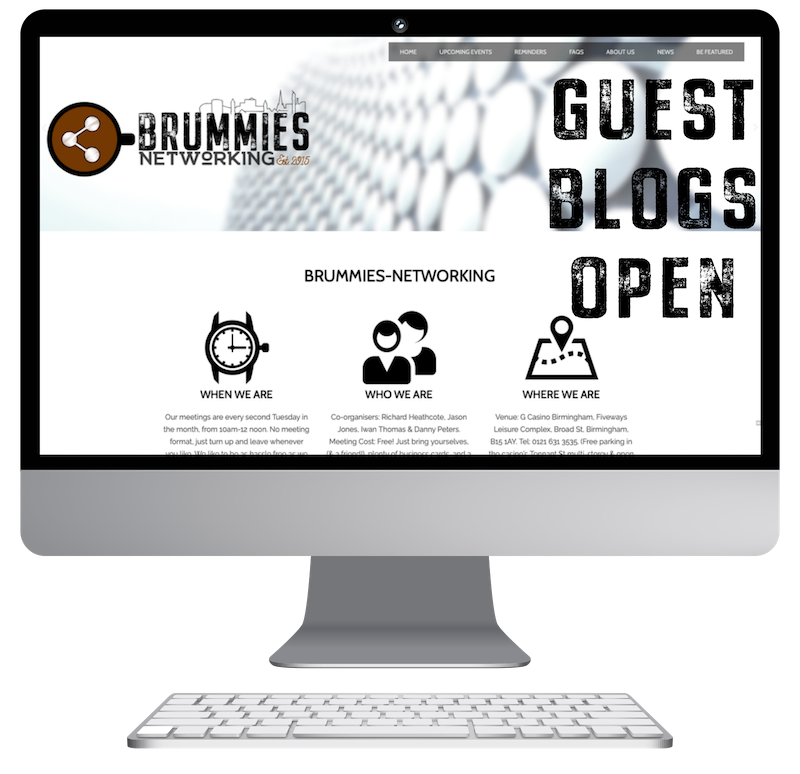 platform for promoting free business networking to all of Birmingham's businesses, large, small & micro, and anything else in between. Plus an opportunity for you, our members who readily support the meetings, to have an extra platform to promote yourselves too.
So, we would like to offer our members the opportunity to 'guest blog' on this site; to give you an increased presence to fellow group members and beyond.
(Please note: the article must be original/bespoke for this blog – Google frowns upon duplicate content that's published elsewhere. So original fresh content is best for both you and us.)
What We Would Need From You
An original article about you, your company, whatever story you want to tell.
Maximum of about 320 words (keeping the blogs short-ish, sweet, & easy to read)
Ideally a photograph/headshot of you to let people know who you are so they can find you at meetings.
Your web link to include in the post, plus any social media handles.
Any 'good news' stories about your experiences with Brummies Networking and/or fellow members you want to tell others about.
And finally, for you to share your post on your social media channels as well as ours.
So, if you'd like to get involved and have your own guest blog published, just email me on:
[email protected] with the subject 'Brummies Networking Guest Blog', and we shall schedule them to be published weekly (or so, depending on volume we receive!).