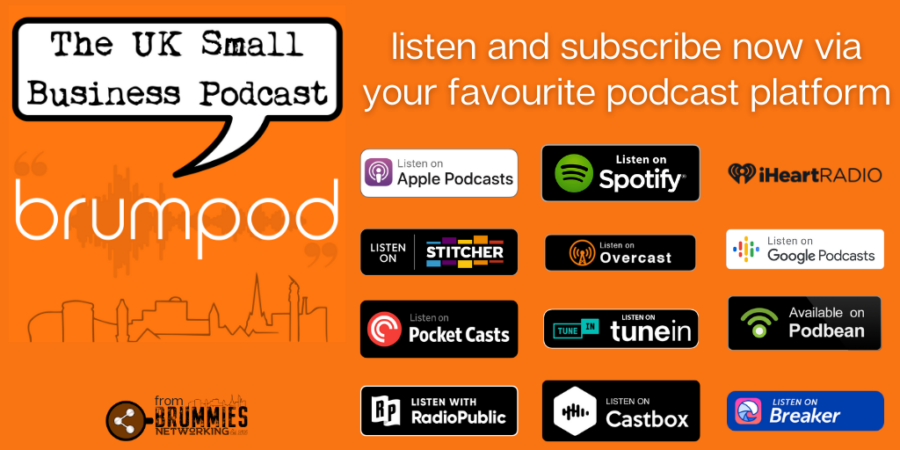 Here's some key information you need to know about Brummies Networking, including questions we're often asked. For any other questions, feel free to get in touch with us via the 'Meet The Team' Page.
When are the meetings?
Our main events are once a month, on the second Tuesday, 10am-12. For our full calendar, see the Upcoming Events page.
Where are the meetings held?
At Grosvenor Casino, Broad St, Birmingham, B15 1AY.
Where do I park?
The casino offers many free parking spaces for attendees. Whether you'll need a pass for the windscreen depends on which area you park in. For more info on maps of parking locations, please see the 'contact' page – and for info on passes and tickets, please see this recent blog post. If in doubt, speak to reception upon arrival/exit and they'll be able to help further.
Do I have to pay to be a member?
Brummies Networking membership is zero cost; we don't charge an annual membership fee. It's the epitome of easy going drop-in networking at its finest.
How much do the events cost?
Our regular monthly meetings are also absolutely free! £zero. However sometimes we may lay on additional separate events, some of which may be chargeable. But this will be obvious where applicable.
When are the upcoming events?
You can find our full calendar of upcoming events by clicking here.
Do I need to book?
No, there's no booking-in procedure – just turn up on the day if you're free. (Although if it's your first visit to our venue, you will need photo ID to register at the casino, due to UK gambling laws. This is only a one-time thing though.
How many people attend?
Our average is around 70+ each month. We don't tend to drop below 60 these days, but we have also had up to 98 people in the room.
Can I bring a colleague/friend?
Sure! The more the merrier. As before, there's no formal booking-in procedure so just bring along anyone you like.
Do you have any industry lock-out?
Not at all – everyone's welcome. If anything, we've found that people that work in the same industry often find ways to collaborate; so having 'competition' is a bit outdated.
What sort of businesses attend?
We have a really diverse mix, everyone from one-man-bands to big corporations. Check out the 'our members' page for more info on this.
Is there a meeting format?
No, our meetings are essentially unstructured, allowing pure, open networking throughout.
What if I can't get there for 10am – can I still come?
Absolutely – it's a drop-in type event, so there's no official start. Just pop along when you can. There'll always be someone useful to talk to.
Who are the Brummies Networking team?
The leadership team comprises Richard Heathcote, Iwan Thomas, Jason Jones and Danny Peters. Find out more about us on the 'meet the team' page.
Can I be kept informed of all future events?
Most definitely – just sign up to our event reminders mailshot list on the 'reminders' page.
Do you put on any other events separate to the monthly meetings?
We do indeed – We've had an event in a brewery, a pizza restaurant & a cocktail bar so far. Sign up to our mailing list to be kept informed of all future event news. And follow us on our Twitter page too!
Can I write a guest blog on the Brummies Networking site?
Be our guest! Check out the 'be featured' page for info on how to do just that.
So….what's the catch?
There…….isn't one.
Have you got a podcast so I can hear your dulcet tones fortnightly?
Funny you should ask. We do! Visit our podcast page for more info. You can subscribe via your favourite podcast service to receive all future episodes and listen to our back catalogue.
Can I follow you on twitter for latest news and updates?
Sure thing! Here's our Twitter account – https://twitter.com/brummiesnet
Is it just me, or does founder Richard look like David Brent/Ricky Gervais? 
Yes he does a bit. Yes he's aware.
Why is that man with the floppy hair (Jason) constantly interrupting? 
He thinks he's being helpful.
Is Danny normally like that?
Unfortunately yes
Why is Iwan's name spelt differently to how he pronounces it?
Frequently asked but still unanswered.