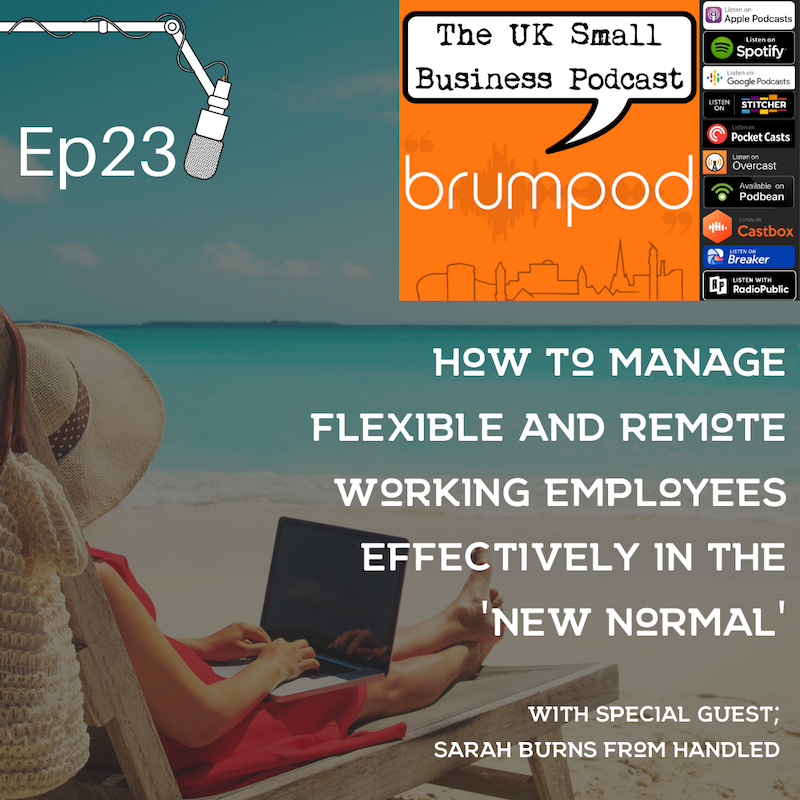 Subscribe now via your favourite podcast player from the direct show links on our Podcast Page. Available on Apple Podcasts, Spotify, Stitcher, Overcast, amongst many more.
Today's Guest – Sarah Burns from Handled – https://handled-pa.com

In this episode we talk to Sarah Burns from Handled, a virtual PA service based in Birmingham.

As someone who runs an entire team completely virtually online, as well as of course their clients, she is well positioned to give some great advice as to how businesses might manage remote working and flexible working environments ongoing post-COVID19, in what has been referred to as 'the new normal'.

There is talk of some businesses re-evaluating their entire structure post-pandemic, and whether they will continue with large premises with everyone working on-site. Lots of businesses are already planning for lots of employees to be able to work from home permanently, the likes of Facebook, Twitter and BT already committing to enabling massive changes in the future.

Throughout this episode, Sarah will guide you through how she manages her team members, how the move to online can work best for you, with lots of tips and tricks, as well as telling us about useful online platforms that you might benefit from too in your business.
Listen to the full episode using the player below.