Subscribe now via your favourite podcast player from the direct show links on our Podcast Page. Available on Apple Podcasts, Spotify, Stitcher, Overcast, TuneIn, amongst many more.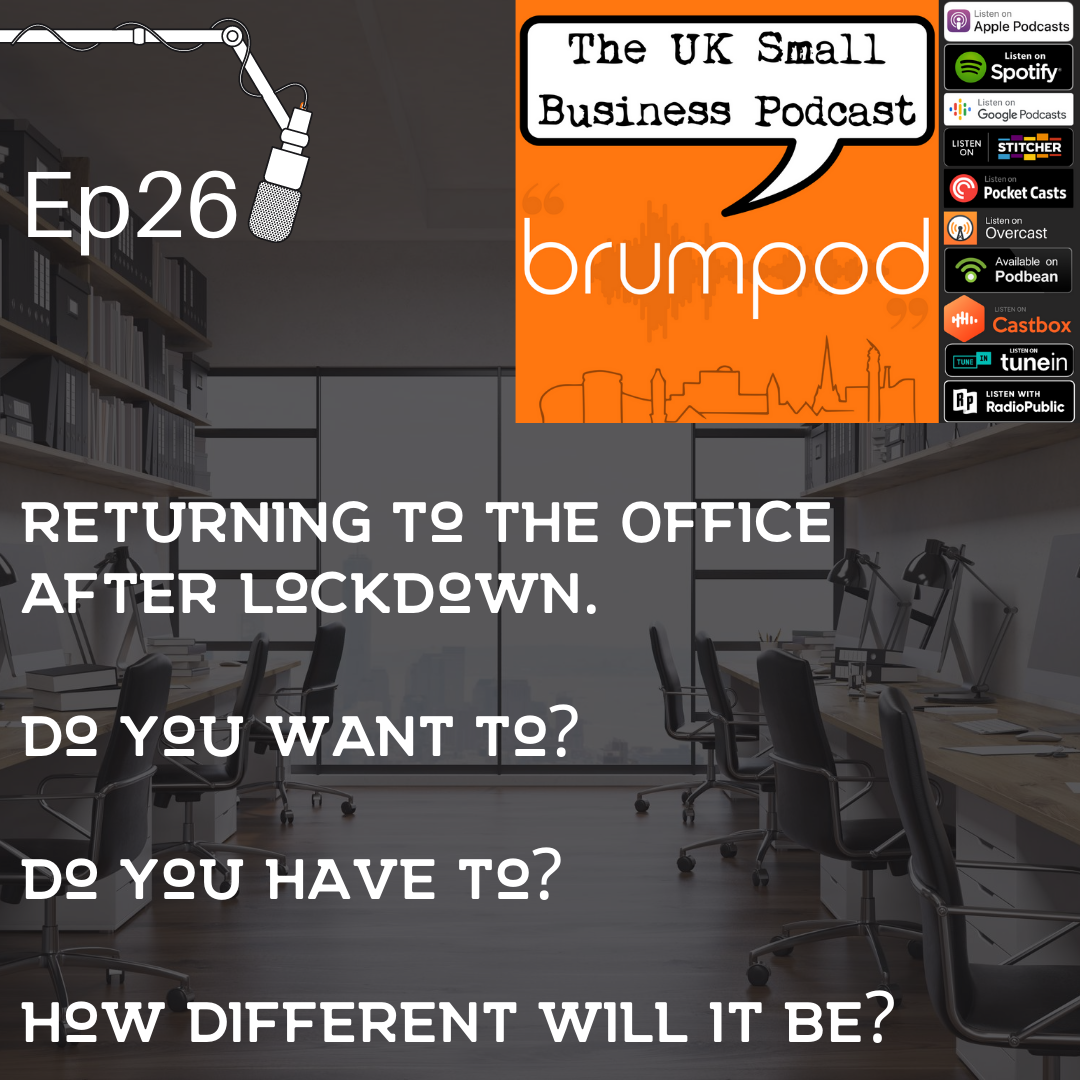 In this episode we take a look at the issue of returning to the office after so long. How different are things going to be now? Is your workplace geared up and ready? Is it safe? How do you feel about it all? What are the expectations, and your rights as an employee if things don't seem to be up to scratch?
Has all this changed how we work forever? There's certainly been a major environmental impact given a study we touch upon, as well as people's mindsets having changed and been slightly re-evaluated.
We look at various scenarios, and offer our own thoughts on the situation.
But of course, if you're needing advice as an employee or employer and need more information on your rights, please do speak to someone qualified in that field, in law/HR etc, don't take anything in this podcast as official advice! Always speak to a professional.
Resources and information we discuss in this episode:
https://news.sky.com/story/coronavirus-almost-one-in-three-workers-ready-to-keep-working-from-home-after-lockdown-12025311
https://www.bbc.co.uk/news/business-53484767
Listen to the full episode using the player below.