Subscribe now via your favourite podcast player from the direct show links on our Podcast Page. Available on Apple Podcasts, Spotify, Stitcher, Overcast, TuneIn, amongst many more.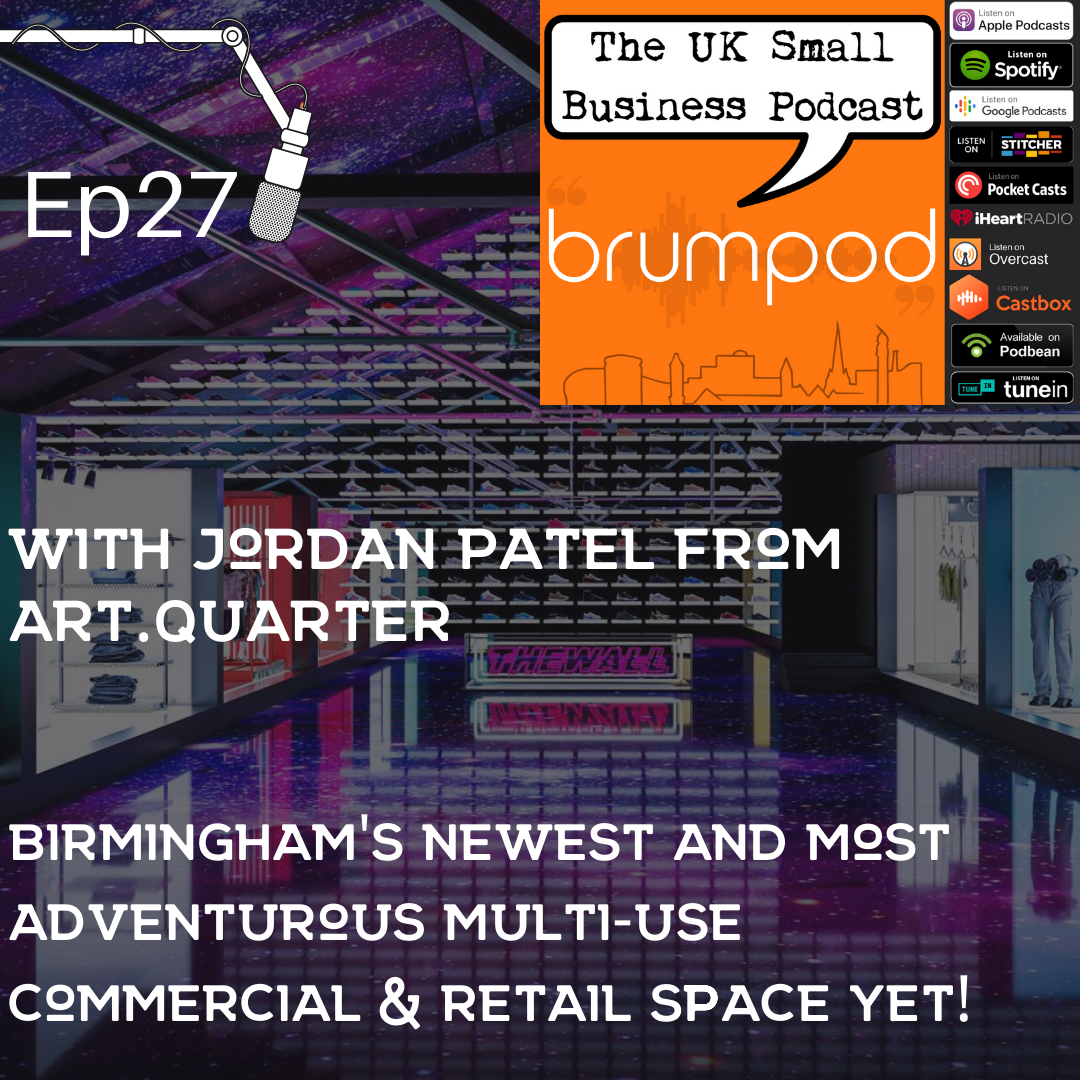 In this episode, we talk to Jordan Patel from Art.Quarter, which will end up being, we think, Birmingham's most adventurous multi-use site yet; currently being built, it will end up housing commercial units, office space, retail outlets and pop-up shops, food and drink outlets, technology centres, AR and VR gaming centre, amongst many other things! 
All in the heart of Digbeth, the home of Birmingham's creative industries.
We find out how the build and overall project is going, especially with the inevitable setbacks with COVID19, who this venue is for, and how it can be utilised. Jordan also goes on to explain how the Art.Quarter project is going to be able to start supporting young & start-up businesses by offering countless routes of business support, to give the best chances possible of making it a success.
It's an ambitious, gargantuan task! But as you'll hear, with Jordan's passion and determination, we wish him every success with it. We're convinced it certainly will be… So sit back, listen, and enjoy!
You can find out more about Jordan and Art.Quarter online at the following links:
Listen to the full episode using the player below.