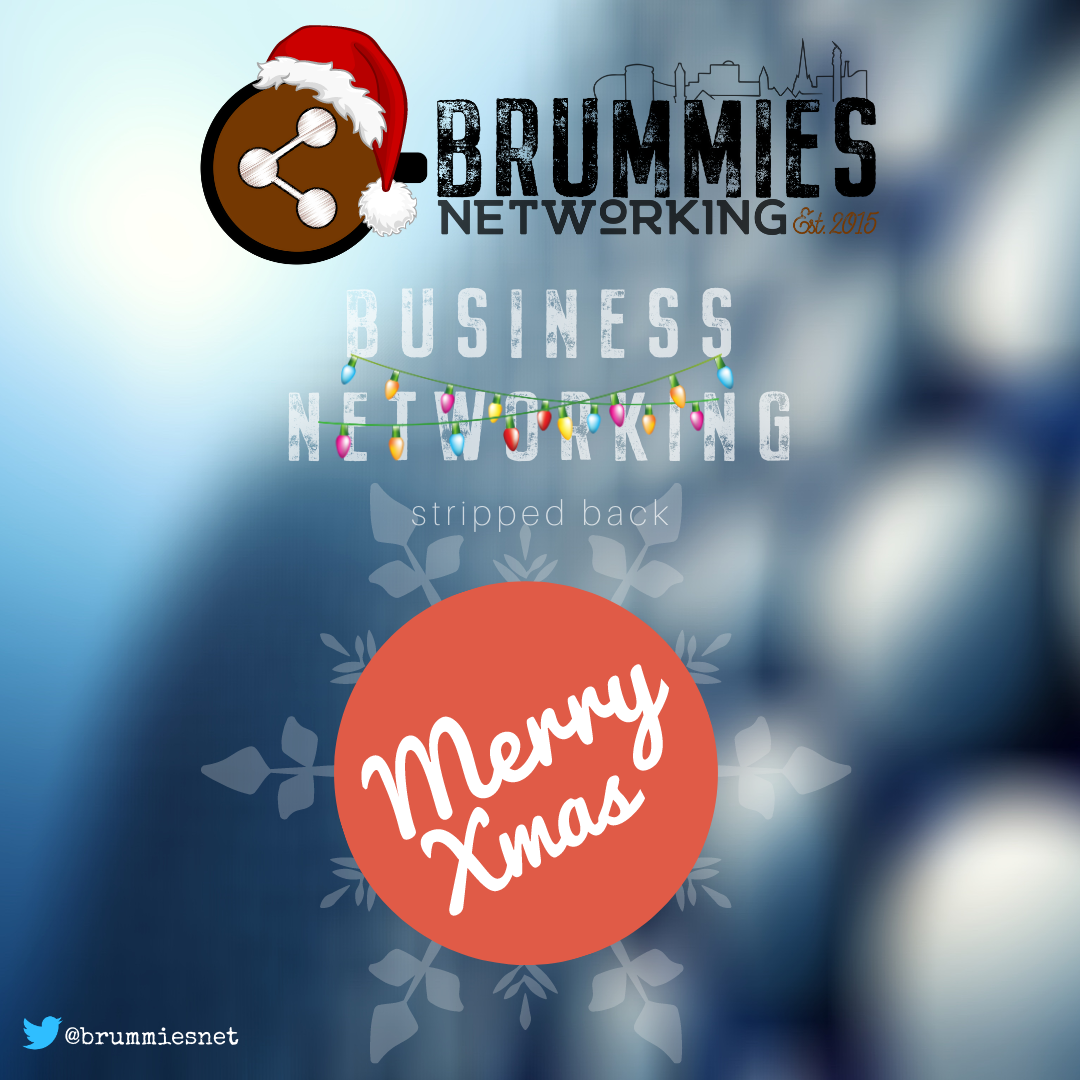 Well, what can we say about 2020? It's certainly been 'a year'. Let's leave it at that. It's probably for the best. We all know full well what 2020's been like, so I think it's a better idea to try and be more optimistic and look ahead to 2021!
It's certainly been incredibly odd not having our monthly events and seeing you all there. Having not networked in person since the beginning of March, I absolutely miss it, and can't wait until we can safely host our events again.
You'll no doubt know that we've been still working hard behind the scenes keeping things running online, via our weekly Twitter Hour, #brummiesbizhour, which is every Tuesday 11am-12; and of course, we've been publishing lots of episodes of our podcast too, BrumPod.
We've had a really fantastic variety of guests on BrumPod this year, many of which could be massively helpful to you and your business, with the amount of information and knowledge shared within by our guests. You can find our entire back catalogue of podcasts by going through our blog, or subscribing via your favourite podcast player.
And although we've now paused our online activities for the Christmas period, we will of course come the New Year, continue with our weekly Twitter Hour as well from Tuesday 5th Jan onwards, up until we are able to host in-person events once again! (Who knows, we may well continue on with our Twitter Hour even after we can host events again!
(It goes without saying that as soon as we have any updates on when we'll be able to start back again safely with in-person events, you'll hear it first on our mailshot, so do subscribe if you haven't already).
But for now, on behalf of Jason, Iwan and myself, we want to thank you for still being with us over the course of this year. You really are what makes Brummies Networking what it is. Without its members and supporters, it's just 3 blokes talking to ourselves on Slack!
Christmas this year isn't going to be 'normal' by any stretch, but let's make the best of what we can, and look forward to brighter times ahead. The night's always darkest before the dawn, and all that.

So whoever you're with, and whatever you're doing, enjoy your Christmas break, and we'll see you in 2021.
Merry Christmas, and a Happy New Year, from all at Team Brummies.
-Rich