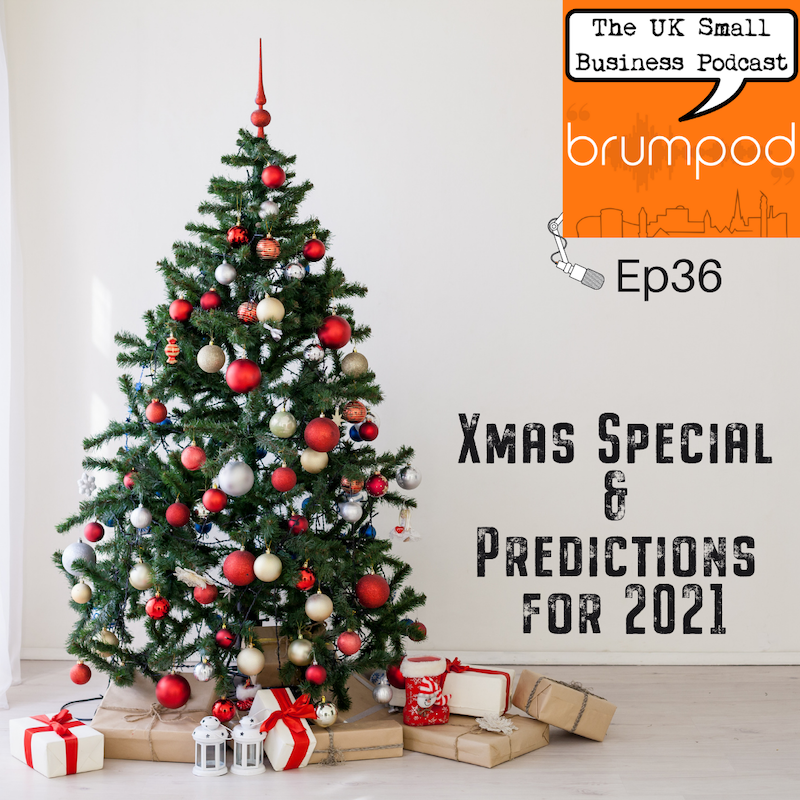 Subscribe now via your favourite podcast app from the direct show links on our Podcast Page. Available on Apple Podcasts, Spotify, iHeartRadio, Stitcher, Overcast, TuneIn, amongst many more.
As our final episode of 2020, we thought we'd issue an extra little episode before Christmas as a brief roundup of this year, but more looking ahead with positivity and optimism to 2021.
We also make a few predictions about what the world of work, online tools and social media may be like in 2021 and ongoing, hopefully making it more beneficial and positive for all.
Will there be more fact checking on Twitter and Facebook, with them deleting more of the disinformation out there?
Will more and more businesses be more open to the idea of flexible working and rethinking the 9-5 for the employees that could do with such a schedule?
Will more businesses hire more freelancers, creating 'virtual teams' rather than having businesses host an array of skills in-house at all times?
And why oh why didn't LinkedIn get in on the video conferencing game this year, given they have a primed and ready audience for it! Late to the game, LinkedIn, you're late to the game…
And we look at a good news story about Amazon founder Jeff Bezos' ex-wife MacKenzie Scott who's done a massively good deed…
Finally, on behalf of all at Team BrumPod/Brummies Networking, I want to thank you for being a listener of BrumPod throughout 2020 – we very much appreciate you being here. Have a very (as much as possible) Merry Christmas, and a Happy New Year. And we'll see you all again in early January 2021!