BrumPod Ep37 New Year Updates – It's Been A Hell Of A Year And It's Only Been A Fortnight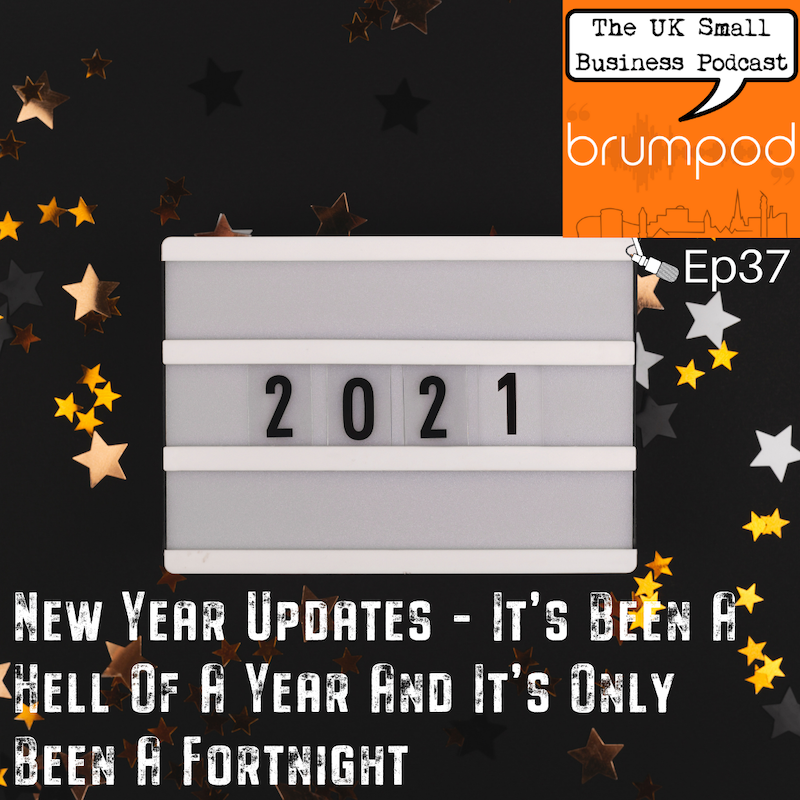 Subscribe now via your favourite podcast app from the direct show links on our Podcast Page. Available on Apple Podcasts, Spotify, iHeartRadio, Stitcher, Overcast, TuneIn, amongst many more.
Happy New Year!
In this episode, we bring you an update as to what's been happening since our last episode at the end of last year.
We've seen massive changes in social media since the 'insurrection riot' at the US Capitol buildings a few days ago. Twitter and many other social media platforms have now banned Donald Trump for his involvement in allegedly stoking the violence.
Since then, tens of thousands of other accounts related to QAnon have also been deleted, and we assume, banned. This sparks one of the biggest clean-ups that social media has probably ever seen.
Also, a new bank has launched in Birmingham, called Birmingham Bank – the first bank to bear the Birmingham name for over a century. This bank will have a strong focus on the SME sector.
Westside BID have also announced a match-funding scheme to help businesses located in the Westside area of Birmingham invest in crucial products & services, offering 50% of funding required. More info in links below.
Covid-19 vaccine continues its rollout, with more and more locations announced for where the public will be able to be vaccinated. Even Asda is opening its first store in Birmingham to create a vaccine clinic within the George dept. More Asda stores likely to follow, but the first ever will be in Birmingham.
AstraZeneca also gearing up to be able to provide 2million vaccine doses a week by mid-February.
Finally, NHS Birmingham & Solihull has launched the Midlands' first one-stop mental health service to help those with mental health issues, regardless of severity – something everyone should be aware of. More info below.
Resources referred to during this episode:
Birmingham Bank launches in the West Midlands
Westside BID launches match-funding scheme for businesses in their district
Twitter suspends 70,000 accounts in a mass clean-up operation
New mental health initiative launched by Birmingham & Solihull NHS
AstraZeneca on track to supply 2million vaccines doses a week by mid-Feb