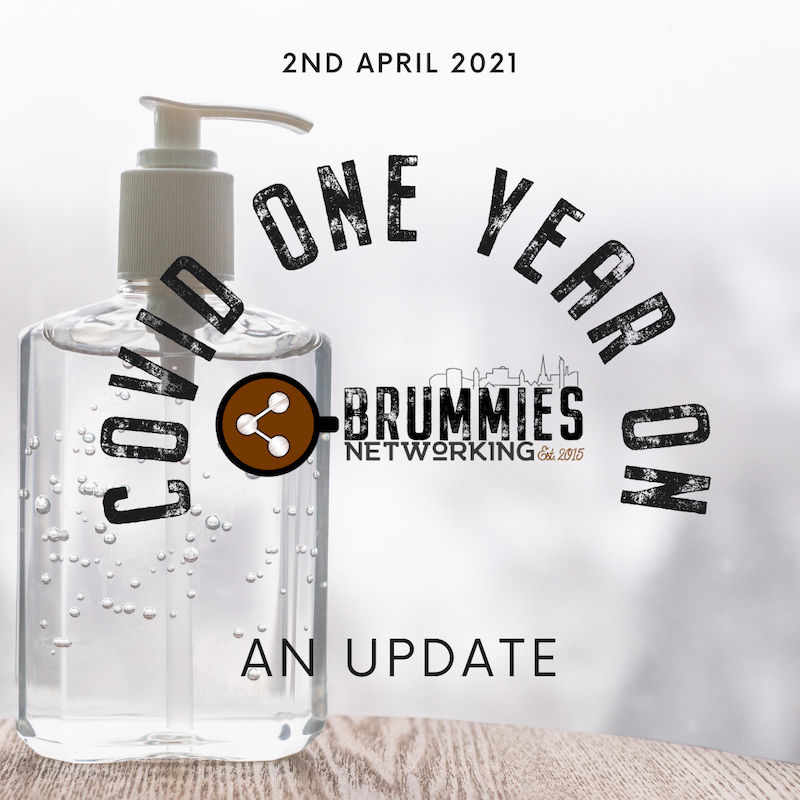 Well, it's now been over a year since we last held an in-person networking event! We miss you!!
Weird times, I'm sure you'll agree. We never thought for a minute 12 months ago that we would be in this same position now. The team and I had constant discussions about what may happen, what we may have to do, the possibility of having to drop a couple of meetings (!!!) in case things 'got a bit weird'.
But here we are…
However, things are certainly starting to look and feel a bit more promising now. There is an end in sight, however far away it may still look at the moment. So, we thought it only prudent that we give you a little update, just to keep you in the loop.
The Brummies Networking team have continued to have conversations very regularly to work out what the future may hold, and most importantly when we'll be likely to start up our in-person events again. Obviously for the time being, it's still too early days to even consider making any firm 'plans' – but rest assured, as soon as we deem it safe to do so, based on the Government's and various health officials' say so, we will bring back our events as soon as we possibly can.
Safety is our absolute number one priority, so it's highly unlikely we'll be one of the first ever networking events going back to 'normal' – we want to ensure the safety of all our members, so we will of course be making the announcements, whenever they may be, on this blog and in the newsletter.
In the interim, we continue to host our weekly #brummiesbizhour on Twitter, every Tuesday at 11am, so we'd love you to come and join us there every week.
And over the past year we've also put a lot of effort into our podcast BrumPod too, bringing you a variety of brilliant guests offering their insights, wisdom, tips and information that would be of use to small businesses everywhere. So if you haven't checked out BrumPod thus far, please do! You can find us on all the major podcast platforms.
So, for now, we hope you're all safe and well, and if you've not had your first vaccine yet, fingers crossed you'll be up for it very soon.
We'll of course keep you updated with any more info as and when we have it.