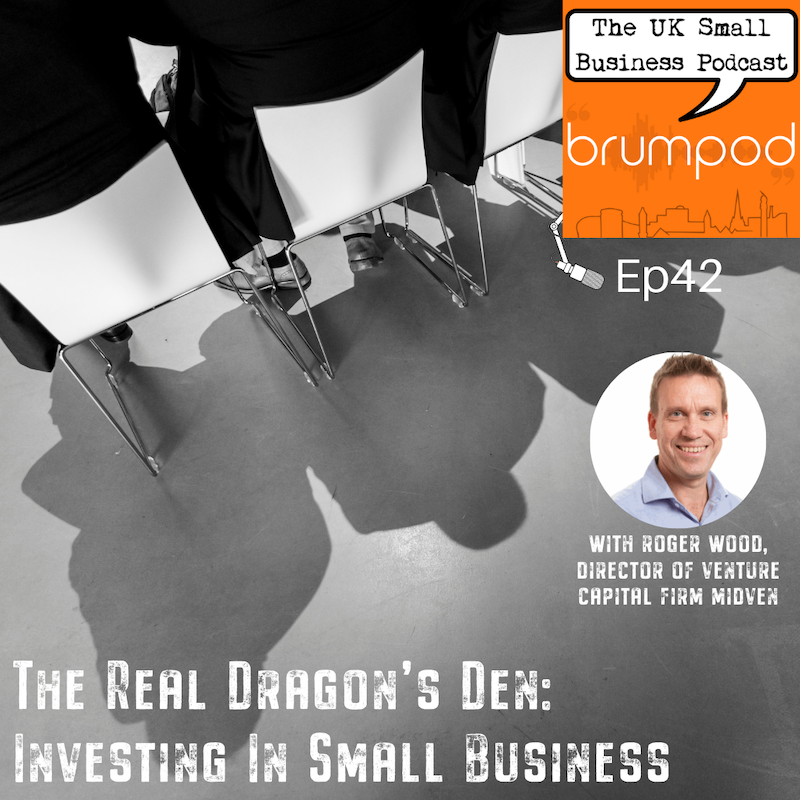 Subscribe now via your favourite podcast app from the direct show links on our Podcast Page. Available on Apple Podcasts, Spotify, iHeartRadio, Stitcher, Overcast, TuneIn, amongst many more.
In this episode we talk to Roger Wood, Director at Midlands based Venture Capital firm Midven.
We discuss the obvious comparison – what does real-world small business investing look like in the real world, and is it anything remotely like what we see on Dragon's Den? (Or Shark Tank in the USA).
Roger explains all a small business would need to know should they be thinking about seeking investment for their own business.
Key things discussed include; what makes a business investment-ready? What are the main criteria an investor/VC firm looks out for, the absolute musts and must-nots?
What does the application process look like, how long does it take? Plus of course, the all-important how much of a stake a VC will take in return for investment!
So if you have an interest in investment and would like to know more, this episode is for you. Roger explains the process in non-jargon language, and certainly makes the prospect of investment distinctly less scary than the Dragon's Den!
You can find Roger online here: