Subscribe now via your favourite podcast app from the direct show links on our Podcast Page. Available on Apple Podcasts, Spotify, iHeartRadio, Stitcher, Overcast, TuneIn, amongst many more.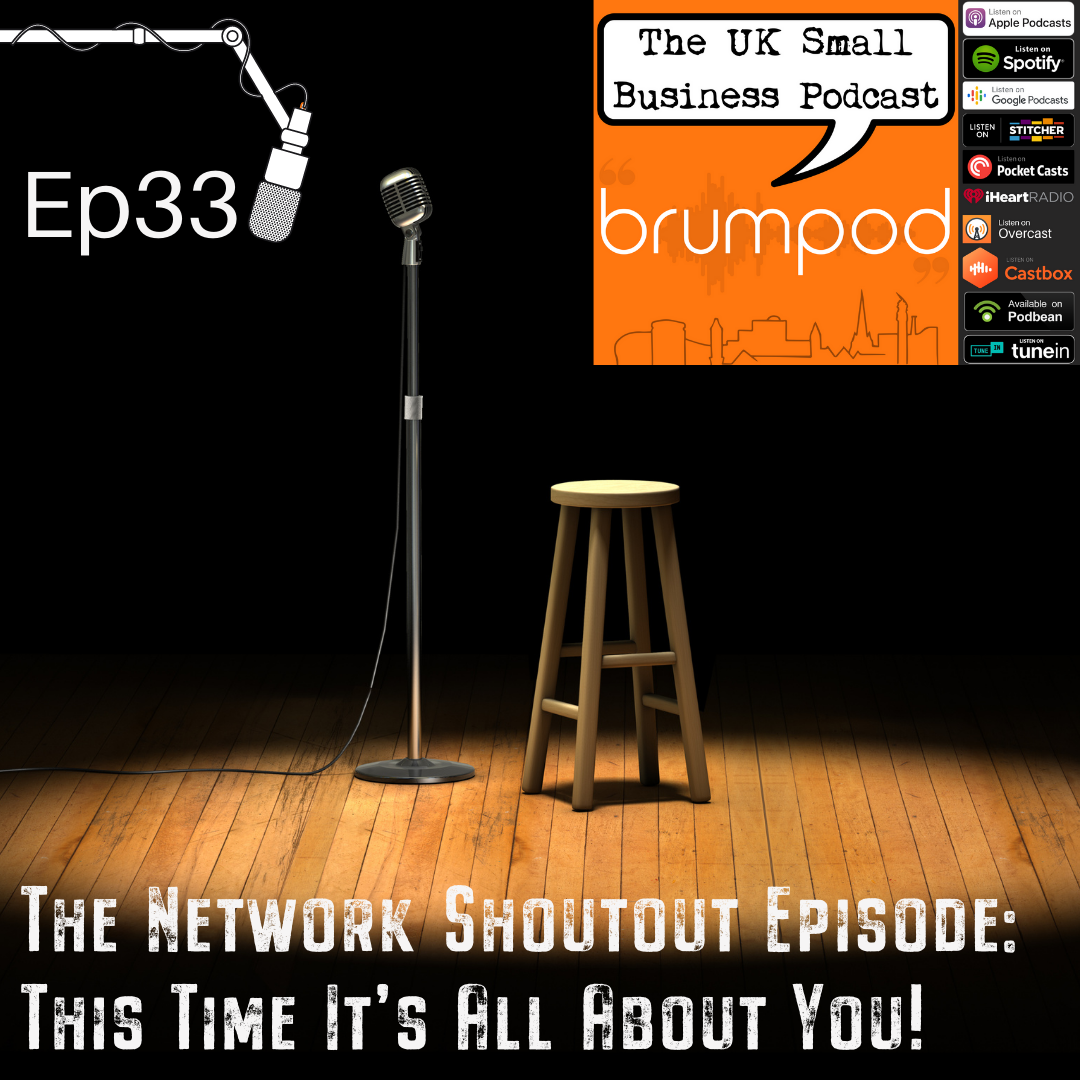 In this special edition episode, we wanted to turn the podcast over to you! So we've invited a handful of folks we know well to submit their own audio promo pitches, as a way of introducing them to you, the wider world.
Since England is in Lockdown 2, we feel it's more important than ever to keep up your marketing and networking, to ensure you've got a good pipeline of work coming in during these uncertain times. And one way to do that is giving folks the opportunity to introduce themselves to a new audience, namely, you, our podcast listeners!
They're a great bunch of people who we feel you should know about, so please do have a listen to their intro speeches during this episode to find out more about them; and then of course do check out their web links too – all links below.
We will undoubtedly be running another  'shoutout episode' again in due course, maybe in the new year. So if you fancy having your promo introduction featured in a future episode, you can submit it easily via our SpeakPipe page:
https://www.speakpipe.com/brumpod
Just keep your intro speeches to no more than 30 seconds, and ensure you include all the key info; who you are, what you do, how you can help, where can people find you. (Legal disclaimer: By submitting an audio clip you give us the rights to use it on this podcast).
Here are the people who have featured today:
Leila Smith – LINK
Sean Dyer – LINK
Sara Tomaszewska – LINK
Will Woodhouse – LINK
Luke Burton – LINK
Maria Goodwin – LINK
Henrik Court – LINK
Theo Thompson – LINK