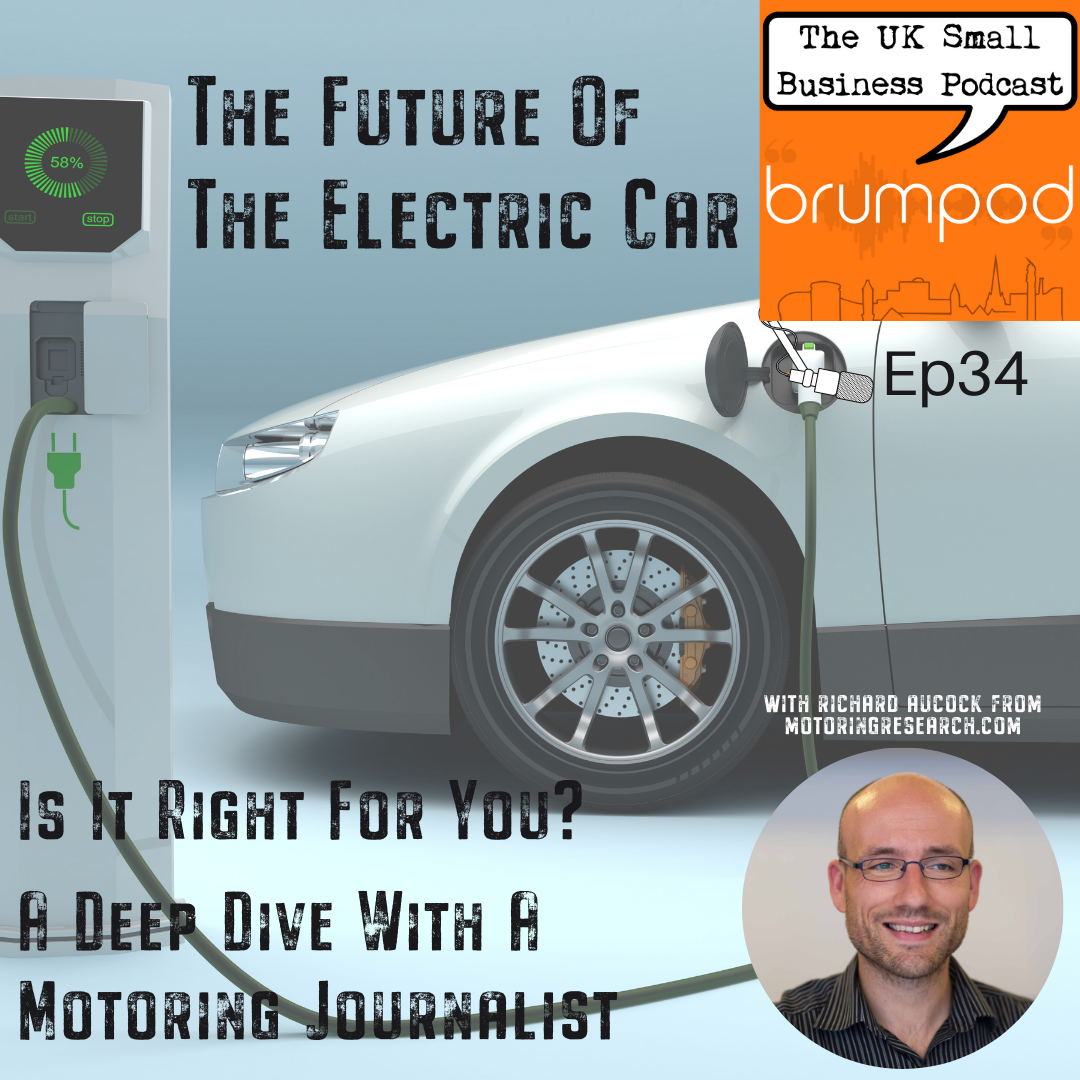 Subscribe now via your favourite podcast app from the direct show links on our Podcast Page. Available on Apple Podcasts, Spotify, iHeartRadio, Stitcher, Overcast, TuneIn, amongst many more.
In this episode, we take a deep dive into the world of electric cars and where they're going, with motoring journalist Richard Aucock from MotoringResearch.com.
We take a look at how far electric cars have come on, technology wise, in just a few short years – and what the future of driving electric will be in the NEXT few years; both in terms of the car tech itself, and the infrastructure needed to support it.
From the inception of the 1st Nissan Leaf with its very limited range, we now have electric cars capable of 300+ miles.
How far away are we from having cars that could travel further?
How long until battery technology makes the next leap and bound to be able to fully charge a car in just a few minutes?
What are the best cars to look out for at the moment and in the future?
What's best to go for now? Full EV? Plug-in Hybrid EV? The choices are mind-boggling.
If you're someone who is wanting to buy their first electric vehicle and want some rock solid information and advice, then this episode is for you. Richard Aucock explains all, and gives us his top picks of cars to look out for, debunks some common misconceptions, and explains everything you want to know about electric cars – in simple terms!
Where to find Richard Aucock online:
Resources referred to in this episode:
Motoring Research Article – Petrol & Diesel Car Ban Explained