Subscribe now via your favourite podcast app from the direct show links on our Podcast Page. Available on Apple Podcasts, Spotify, iHeartRadio, Stitcher, Overcast, TuneIn, amongst many more.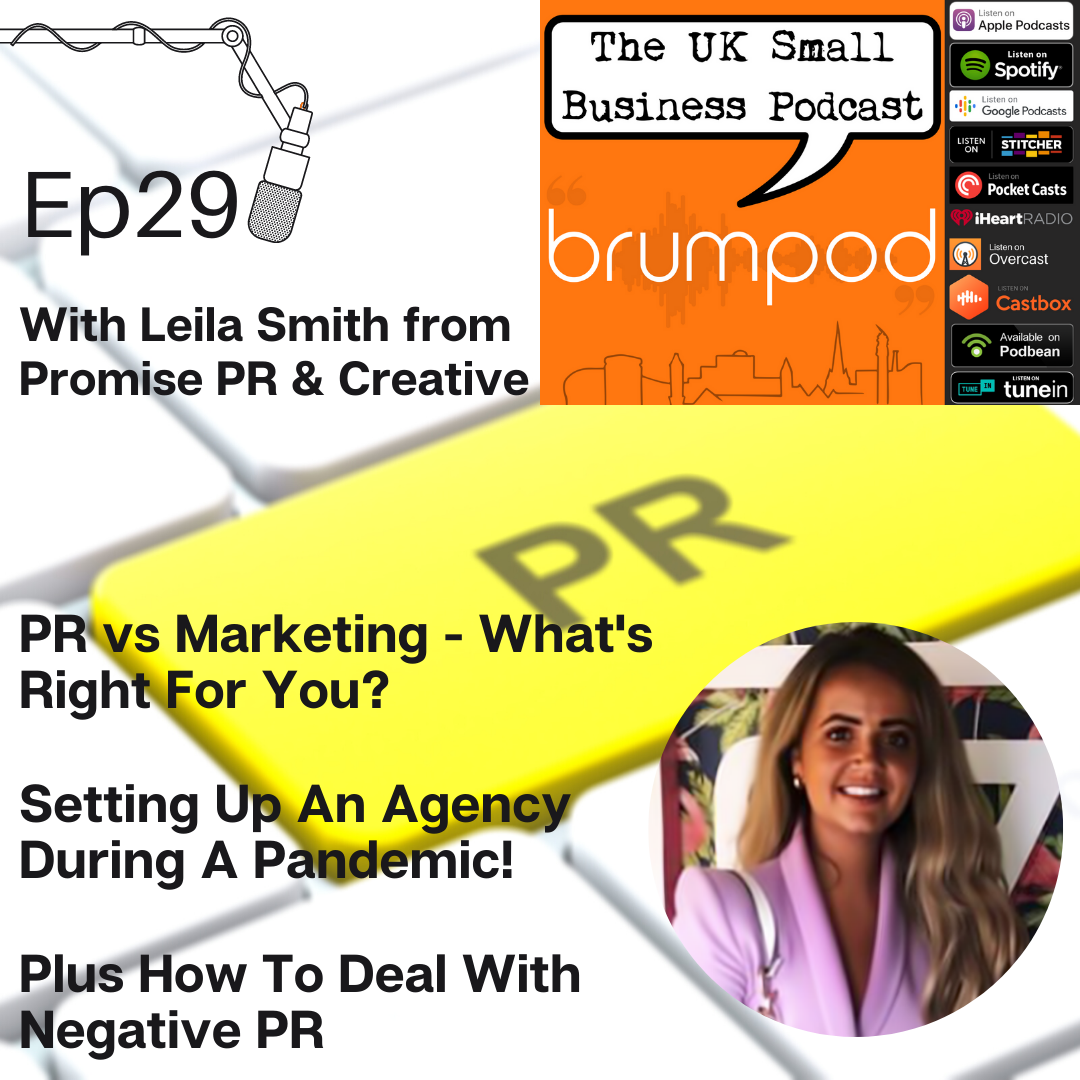 In this episode we talk to Leila Smith from Promise PR and Creative, a PR agency based in Solihull.

Leila set up her agency during the pandemic! So we explore how that went, and what brought her to that point.

We explore the world of PR versus marketing – how and why they're different, and how to decipher what a business might need.

Lots of businesses during the pandemic and lockdown period starting cutting back spending on PR and marketing, so Leila explains why it's more important than ever to kick things up a gear to ensure businesses stay communicative and relevant.
She also tells us about her experiences with business networking, and the importance of the human connection.

Plus, we also discuss the scenario of negative PR, and how to combat that effectively; with a good example that came to light on LinkedIn and Twitter in the last couple of days.

You can find Leila online at the following places:

https://www.promiseprandcreative.co.uk
https://twitter.com/CreativePromise
https://www.linkedin.com/in/leila-smith-83a67a117/
https://www.linkedin.com/company/promise-pr-and-creative/
https://www.instagram.com/promiseprandcreative/
Listen to the episode in full using the player below.