Subscribe now via your favourite podcast player from the direct show links on our Podcast Page. Available on Apple Podcasts, Spotify, iHeartRadio, Stitcher, Overcast, TuneIn, amongst many more.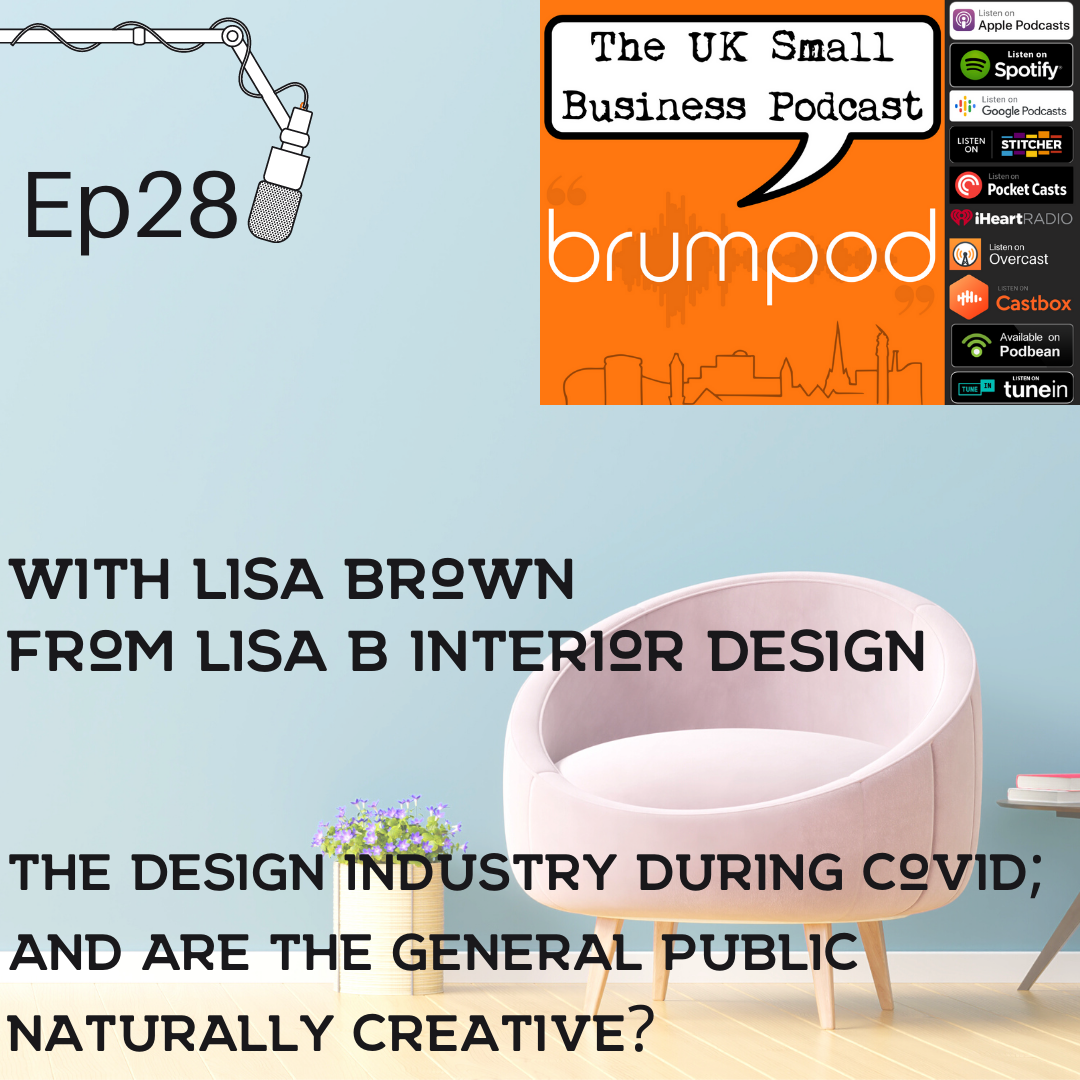 In this episode, we speak to special guest Lisa Brown from Lisa B Interior Design, a design agency based at the Custard Factory, Birmingham.

We discuss what the state of the design industry has been like during COVID, as well as hearing her backstory about how she got to where she is now.

We also pose the question, just HOW creative is the general public when it comes to starting a new project? What to do when there's no forthcoming information from a prospective client! And of course, how to handle the situation when residential clients spar between themselves with competing ideas!

Lisa also explains what the general design process is, how to go about approaching a designer, & what you need to know to get the best result; as well as detailing the differences between approaching interior design in a residential vs. commercial setting.

You can find Lisa online at the following places:

Website: https://lisabinteriordesign.co.uk
Portfolio: https://lisabinteriordesign.com
https://twitter.com/InfoLisaBDesign
https://www.instagram.com/lbidesign/
Listen to the episode in full using the player below.