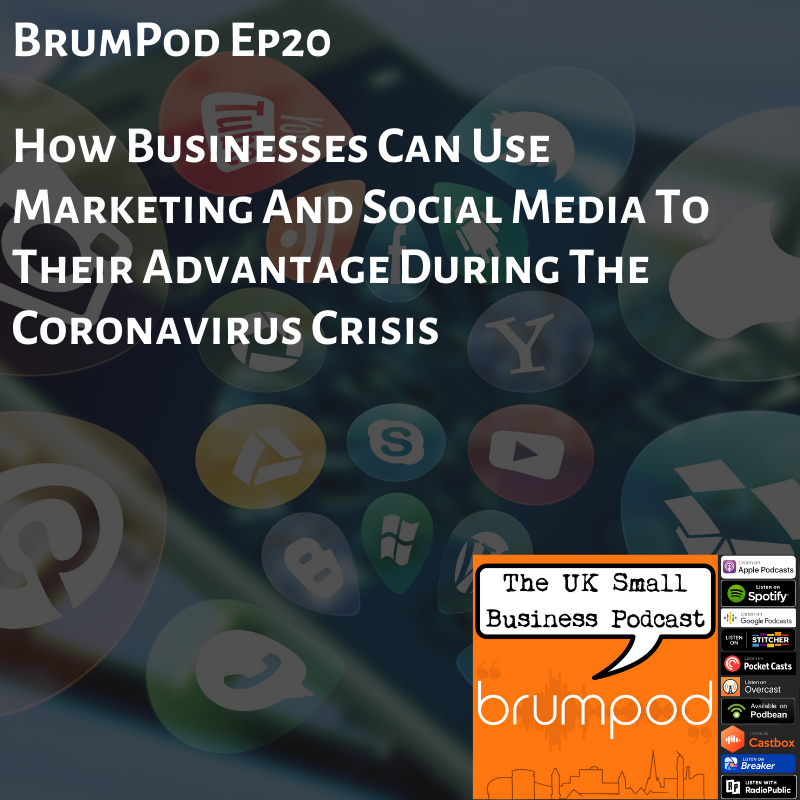 Subscribe now via your favourite podcast player from the direct show links on our Podcast Page. Available on Apple Podcasts, Spotify, Stitcher, Overcast, amongst many more.
This episode's guest – Greta Geoghegan from Digital Glue – https://digitalglue.agency

With the continuing coronavirus/COVID-19 crisis dominating every headline and website, we try to cut through things to offer some help and support for small businesses.

In this episode, we're talking to Greta Geoghegan about how small businesses can utilise marketing and social media to their advantage to help get them through this period of uncertainty. We look at:
What platforms might be useful for you.
What tools she recommends for various tasks.
And the importance of building community at this time of nationwide lockdown.
How can businesses create and maintain a sense of community and togetherness when social distancing is the new normal?

Plus, we look at the 'new fangled' social media platforms like TikTok – should your business be on them? Some say so. Greta explains all.

Finally, we get Greta's take on marketing trends that will be likely throughout the remainder of what will be a very odd year all round.

Tune in and subscribe now….
Listen to the episode in full using the embedded player, below.