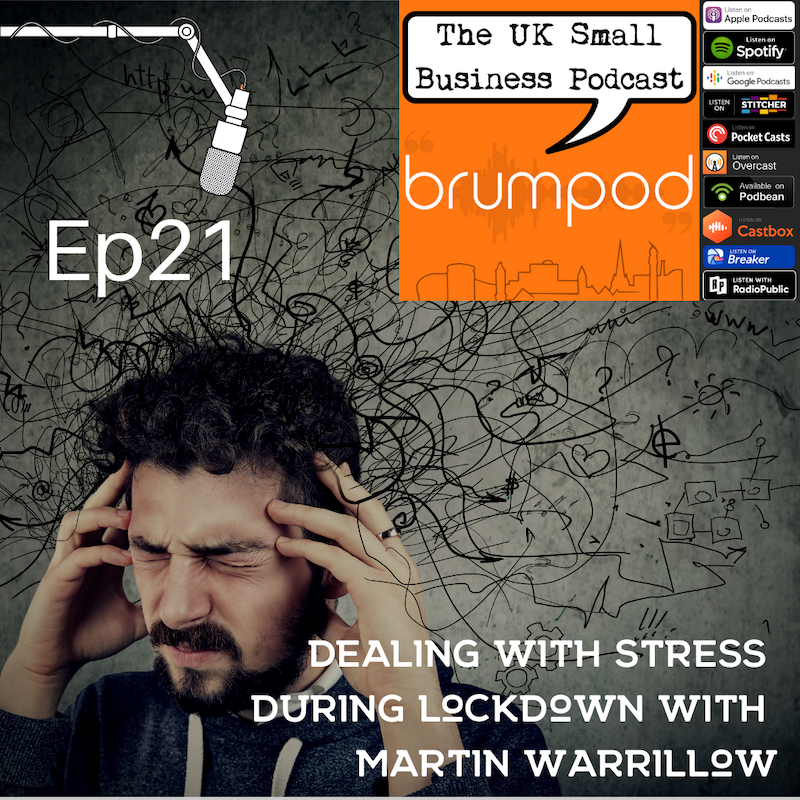 Subscribe now via your favourite podcast player from the direct show links on our Podcast Page. Available on Apple Podcasts, Spotify, Stitcher, Overcast, amongst many more.
In this episode, our special guest is Martin 'The Warrior' Warrillow, a stroke awareness campaigner, blogger and podcaster. Many of you will know him from our events.

Martin suffered a stroke in 2013 after dealing with a tremendous amount of job related stress. After collapsing whilst crossing a road & nearly being hit by an oncoming bus, he managed to drag himself to safety, with half his body paralysed, with only a foot between him and the passing bus.

During this period of global lockdown, stress is going to be playing an ever-increasing role in many people's lives. Hopefully this episode will help in some way, giving you the tools to try and combat it.

Stress has played a significant role in Martin's life, turning it upside down. He talks about the dangers of stress, the warning signs, and how to cope with it.
This is his story…
Find Martin online:
https://www.askthewarrior.com

https://twitter.com/warrior_martin

https://www.facebook.com/groups/askthewarrior/

http://thewarriorpodcast.libsyn.com
Listen to the full episode now using the player below.