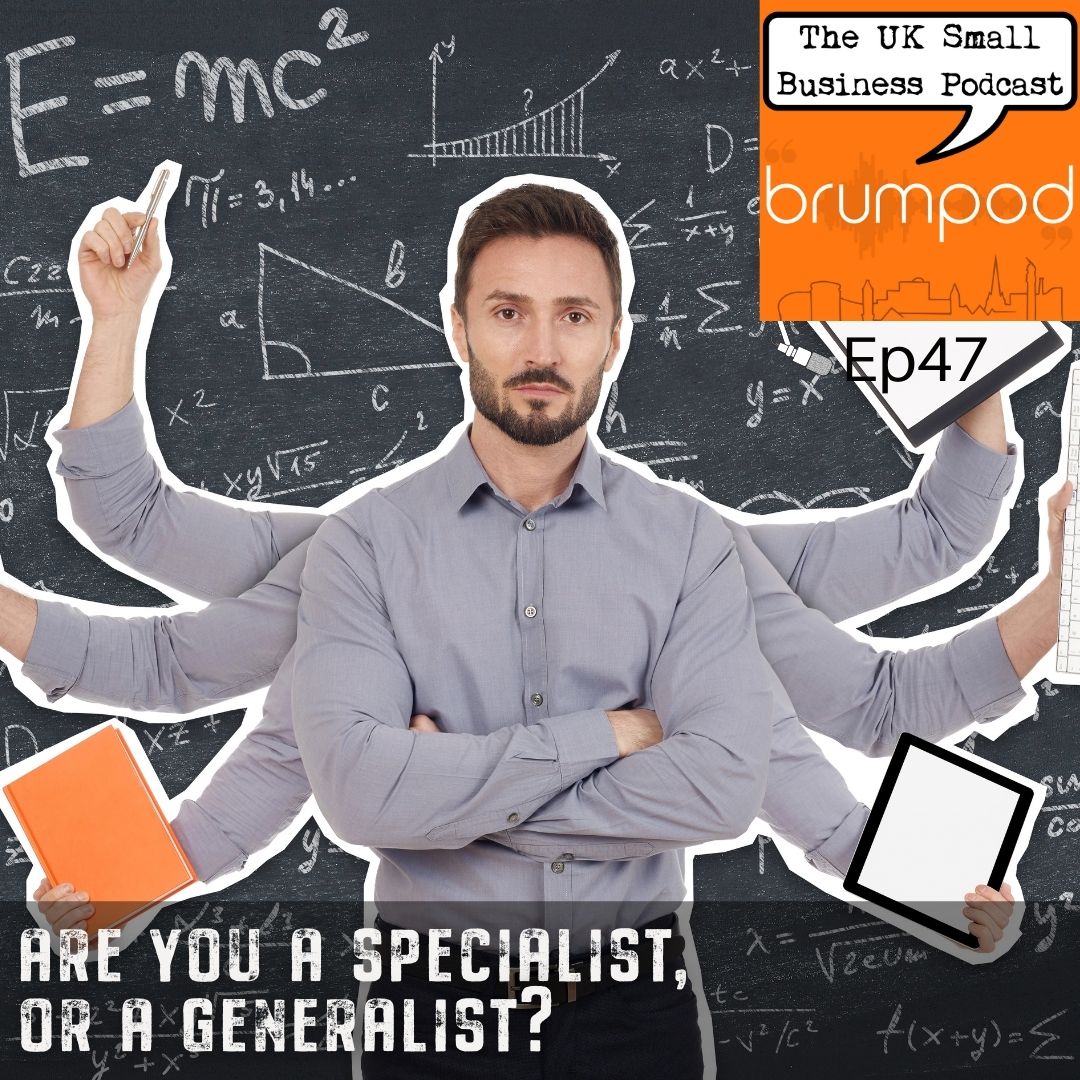 Subscribe now via your favourite podcast app from the direct show links on our Podcast Page. Available on Apple Podcasts, Spotify, iHeartRadio, Stitcher, Overcast, TuneIn, amongst many more.
A phrase we've all heard before – 'jack of all trades, master of none' – certainly some truth to it – albeit with some negative connotations.
In this episode we're discussing generalists versus specialists – which is more preferable? Maybe there's no right or wrong answer, as there are a multitude of advantages and disadvantages to both.
Whether you're an employee or a business owner, this topic will apply to you, as you may already fit on one side of the fence on this one, possibly happy with where you are – perhaps you want to change your situation.
Generalists have a good understanding of a wide selection of topics and skills, often transferable across various situations. They can adapt quicker, navigate through uncertainty, and are able to offer a multitude of services, and be better at multi-tasking.
Specialists often earn more money because it takes longer to study to get to that position, becoming an expert your field. You're often more sought-after by head-hunters, more likely to be a thought-leader, resolve high level issues and streamline work processes.
But on both sides of the scale, there are also disadvantages – it's up to you to work out which is better to be in your own business situation. Have a listen as we delve deeper.
Resources we refer to in this episode:
Innovation Management – Advantages & Disadvantages of Generalists vs Specialists
University of Pennsylvania Wharton – Interview With A Journalist
Brainspire – Generalists and Specialists In Today's Business World