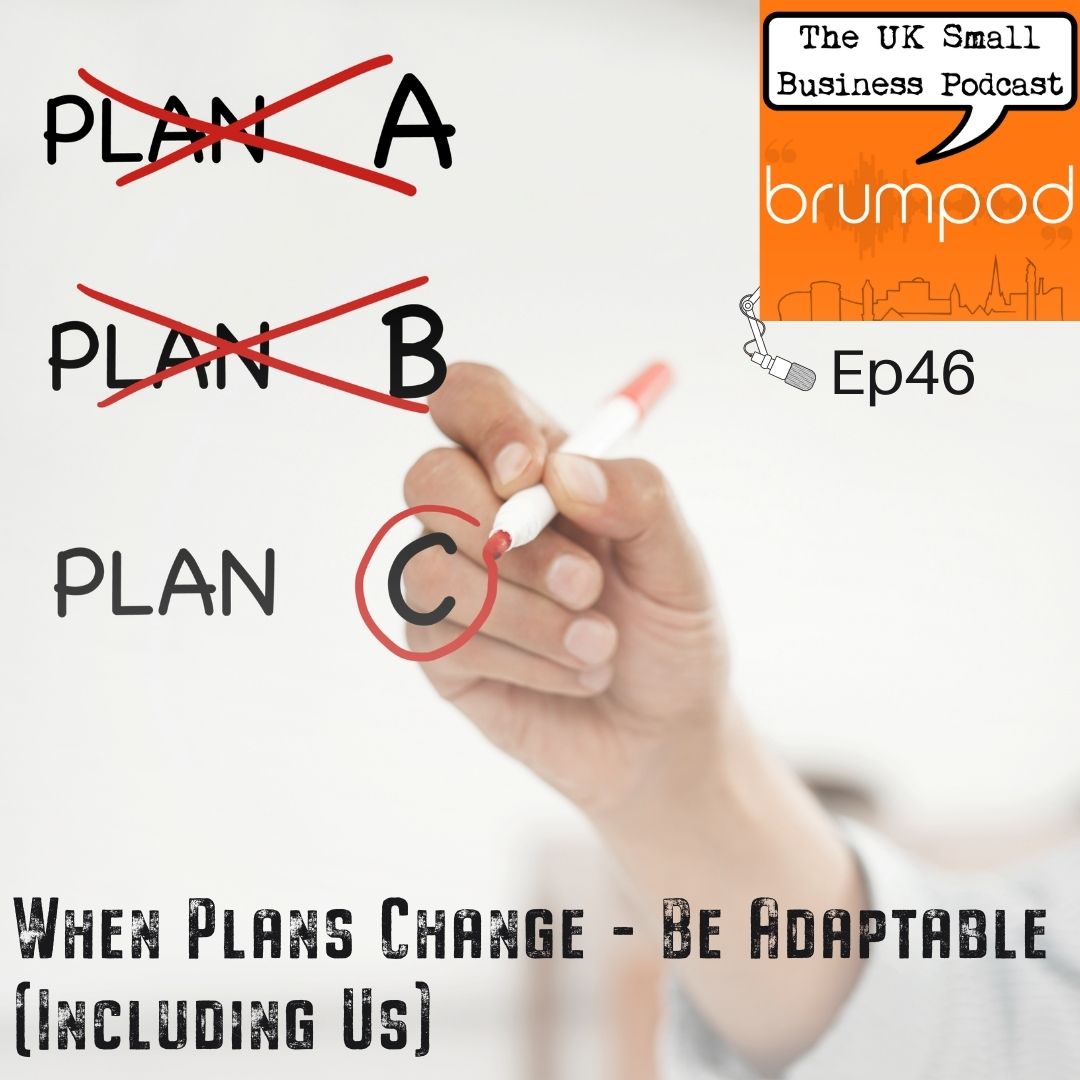 Subscribe now via your favourite podcast app from the direct show links on our Podcast Page. Available on Apple Podcasts, Spotify, iHeartRadio, Stitcher, Overcast, TuneIn, amongst many more.
With the recent announcement from The Government that so called 'Freedom Day' being set for June 21st is now being put back by 4 weeks, it means our plans have now had to change too.
We are now planning on bringing back our in-person networking events, hopefully, in August. But of course, watch this space and subscribe to our newsletter and follow our socials for the latest news on that.
It brings with it the renewed thoughts of the importance of being flexible and adaptable, as changes are likely to happen. Whatever we plan for, hope for it to happen, but expect things to change without much notice.
Our hearts go out to the hospitality venues especially with all their plans for reopening fully in June, only for that now to be delayed by another month. There are stories in the press about venue owners having to throw out stock that won't last, especially given fridges re being turned off to save costs.
And now Matt Hancock the Health Secretary has also now said that people should restrict their movements in and out of Birmingham in order to curb the rise in the Delta variant of Covid19. Essential travel only. Birmingham's Health Chief further clarifies things, which we talk about.
References referred to are below.
Birmingham Health Chief Article – Restricted Movement For Birmingham Residents
Midlands Nightclub Owner Forced To Ditch £7k's Worth Of Alcohol