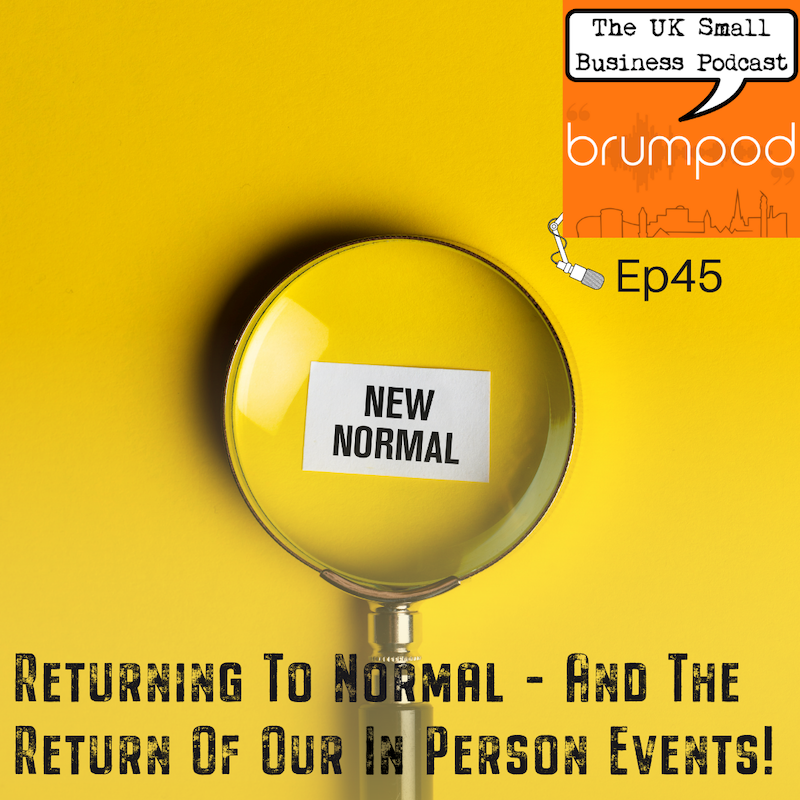 Subscribe now via your favourite podcast app from the direct show links on our Podcast Page. Available on Apple Podcasts, Spotify, iHeartRadio, Stitcher, Overcast, TuneIn, amongst many more.
Business is gradually returning to some sense of normality; people are back at work, shops are open, and for the most part, we can more or less return to life as we kind of knew it.
Many companies are transitioning their office buildings to accommodate hybrid working, allowing for people to continue to work from home indefinitely, and scaling down their premises to have spaces to meet and collaborate, but not necessarily every day.
Companies such as HSBC, Lloyds, Standard Chartered are doing so, as are tech giants such as Twitter, Square and Spotify. It's likely many more will follow suit over the coming months and years.
We also have exciting news in the fact that we're planning on bringing back our in-person networking events pretty soon!
We'll obviously keep everything monitored re. Covid and its problematic variants, but if all goes to plan – we will be back to some semblance of normal events in the near future. Have a listen to find out when! More info will be forthcoming on our mailshot and social channels, so stay tuned…
Sign up to our mailshot here:
https://brummies-networking.co.uk/mailing-list-sign-up/
Resources referred to in this episode:
Forbes: Hybrid Working Article
BBC: Holidaymaker Spending Article
BBC: Shopper Levels Half of Pre-Pandemic Article
BBC: Cineworld Boost Upon Reopening Article
BBC: £300m Investment Into Electric Car Infrastructure Article