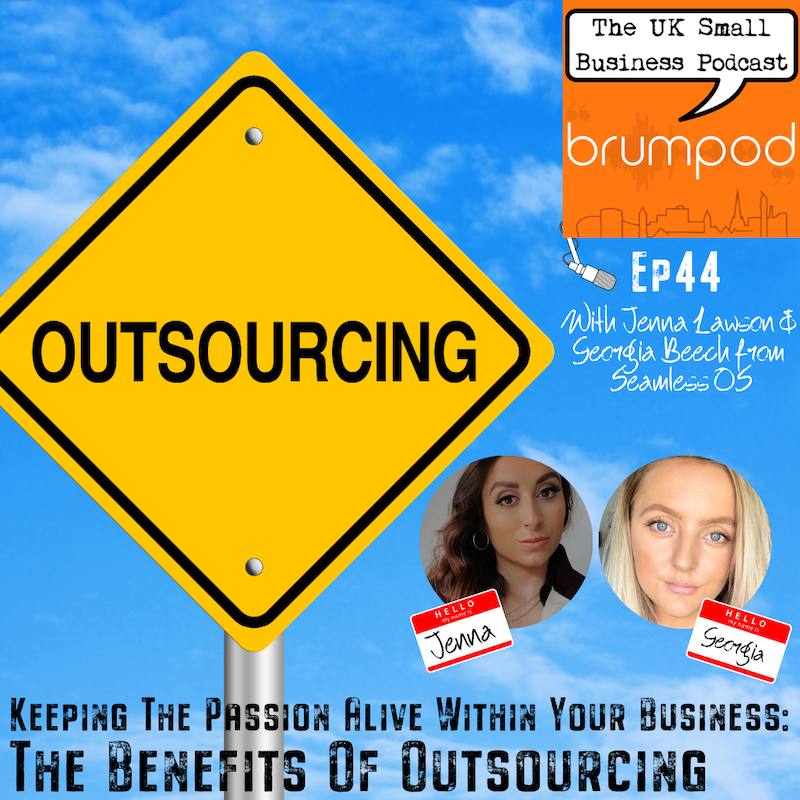 Subscribe now via your favourite podcast app from the direct show links on our Podcast Page. Available on Apple Podcasts, Spotify, iHeartRadio, Stitcher, Overcast, TuneIn, amongst many more.
Please Note: There appears to be a problem at Apple's end regards displaying updated podcast RSS feeds, so our latest episode #44 isn't yet showing up. It's live on all the other platforms we're on, and is of course listenable to via the embedded player above. I've raised a support ticket with them to try and find out when it'll appear on Apple Podcasts, but not heard back yet! Apologies.
UPDATE: 20th May 2021 – Apple Podcasts seems to have now fixed the glitch, and this episode is now (finally!) appearing on our podcast page within Apple Podcasts! Phew. -Rich
In this episode we talk to Jenna Lawson and Georgia Beech from Seamless OS, an outsourcing company based in Birmingham.

Throughout this episode, they both highlight the benefits involved in starting your outsourcing journey, the amount of money you might save if you start outsourcing compared to hiring in-house teams of people, or indeed doing various tasks yourself.

And for many small businesses, especially over the tumultuous last year, how outsourcing various tasks can help business owners stop working 'in' the business, and get back to focussing 'on' their business.

Outsourcing can bring with it a lot more peace of mind for many a business owner, and if you've thought about going down this route, then this episode is most certainly for you. Jenna and Georgia offer some brilliant insights into their industry, giving you all the information you need to know.

Seamless OS can be found online at the following locations: