BrumPod Ep39: Can You Run A Business Using Free Or Low Cost Software?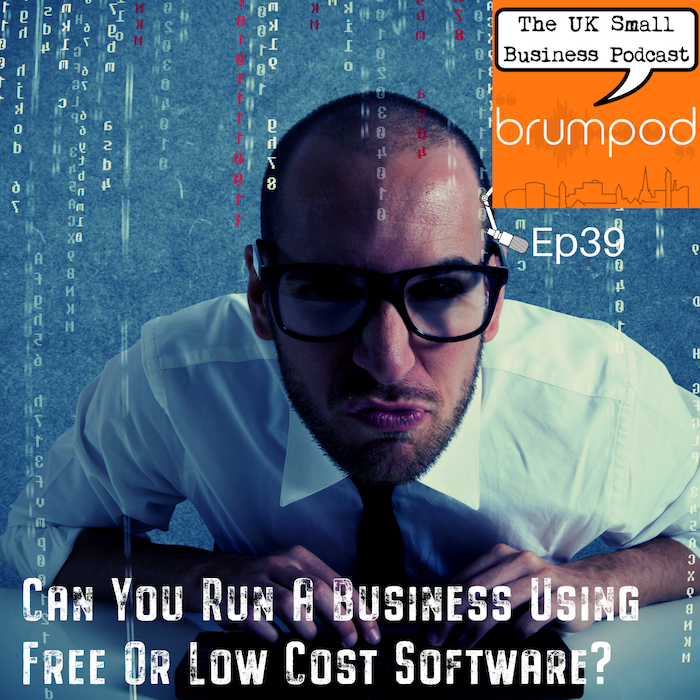 Subscribe now via your favourite podcast app from the direct show links on our Podcast Page. Available on Apple Podcasts, Spotify, iHeartRadio, Stitcher, Overcast, TuneIn, amongst many more.
In this episode we look at whether it's possible to run a small business using pretty much entirely free, or low-cost software, as opposed to the 'big players' like Microsoft 365 and Adobe Creative Cloud for instance.
With the notion of 'buying software outright' being far less commonplace in this digital age, with subscription models being favoured far more – are the free and low cost options as good for most people?
What are the downsides?
Do you need software to be up-to-the-minute updated?
Will free/low cost options have much of the same functionality?
Will it involve a learning curve?
Is there a problem with cross-platform compatibility?
We take a look at a few examples, from Adobe Creative Cloud vs Affinity, Microsoft 365 vs OpenOffice/Libre Office/WPS Office, as well as some other software you might not even be aware of.
So ultimately the question is – is using free or low cost software right for your business? Or is it best to stick to the software you know, and just pay the higher costs?
Resources referred to in this episode:
TechRadar.com Software Roundup