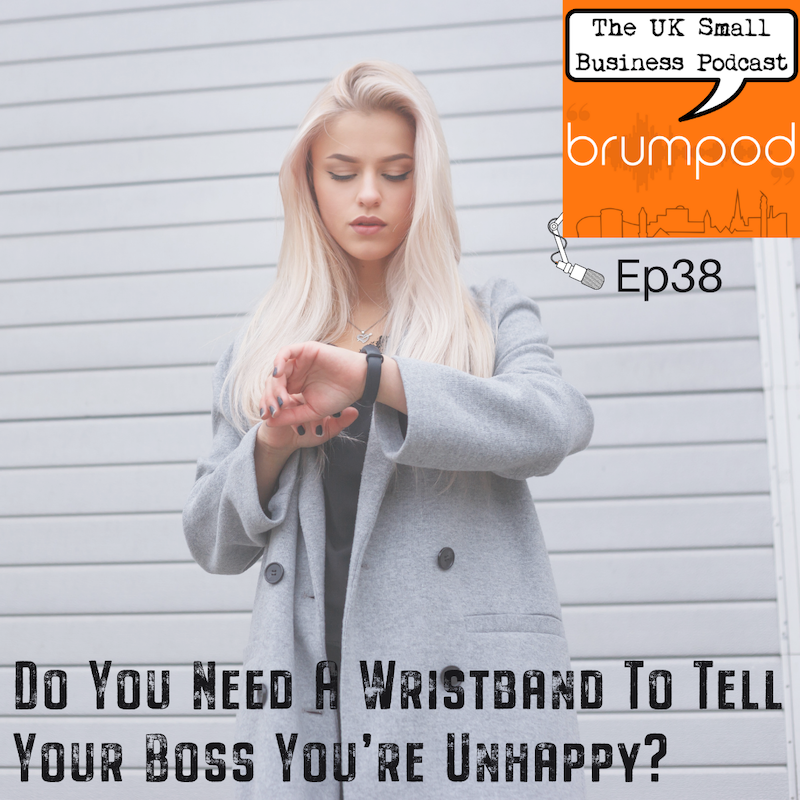 Subscribe now via your favourite podcast app from the direct show links on our Podcast Page. Available on Apple Podcasts, Spotify, iHeartRadio, Stitcher, Overcast, TuneIn, amongst many more.
A new wearable technology has been launched, called Moodbeam – a smart bracelet that allows employers to track your mental health.
It consists of 2 buttons, you press yellow for if you're happy, blue if you're sad.
It allows employers to check in remotely with home-workers to see big swathes of data to see who is ok and who is demonstrating signs of needing wellbeing support.
We discuss whether this is the natural next step for companies to take in order to track and monitor the mental wellbeing of their staff, or whether this all feels a little too dystopian, like an episode of Black Mirror.
Is it the new smart way in this modern digital age to check on vast numbers of employees by putting it in their hands, literally; or does it remove all sense of 'personal' and lack the human touch?
Make up your own mind…
We also check back in with the topic of What3Words, the UK mapping company that's divided the entire globe up into 3metre squares. They've come on leaps and bounds since we last talked about it over a year ago, so we check in with how their mapping service is being integrated in different ways all over the world, from emergency services, e-commerce, drone deliveries, car breakdowns, sat-nav & much more.
Resources referred to in this episode: