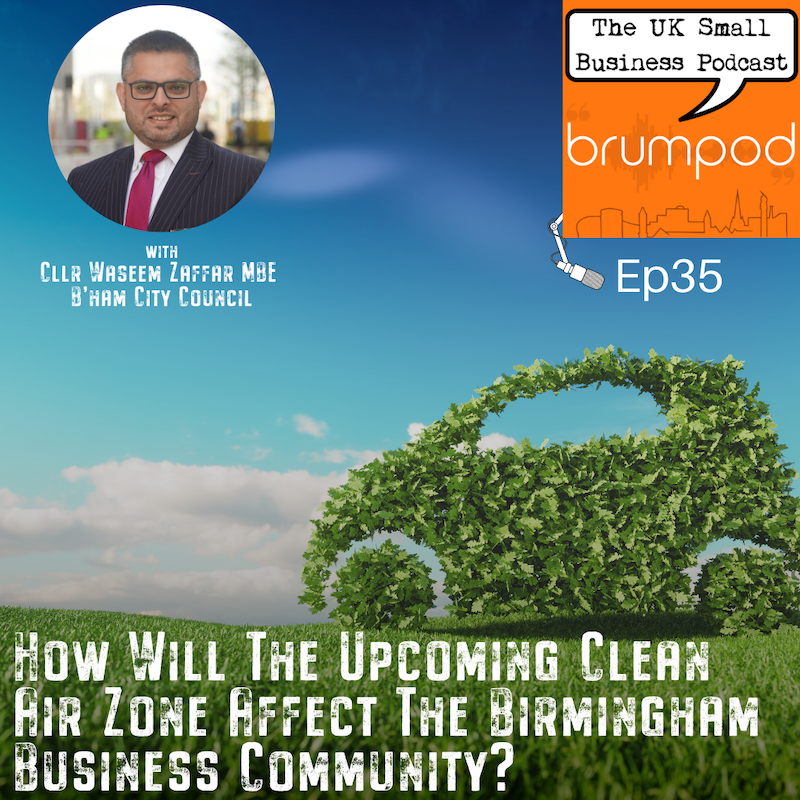 Subscribe now via your favourite podcast app from the direct show links on our Podcast Page. Available on Apple Podcasts, Spotify, iHeartRadio, Stitcher, Overcast, TuneIn, amongst many more.
[Apologies for the crackly audio in the early part of the episode – was due to broadband connection interference with our guest. This improves greatly just before 11mins in.]
In this episode, we talk to Councillor Waseem Zaffar from the 'Brum Breathes' department at Birmingham City Council who are launching the Clean Air Zone in the city.
Waseem explains what exactly a Clean Air Zone is, who will be affected, who will be charged, and who will be exempt from the charges.
Will everyone have to pay? Is it the same as a Congestion Charge Zone? Will it affect my business?
There's been a lot of rumour going around about who will be the most affected, so thankfully Waseem is on hand to explain in detail how it's all going to work, and dispels a lot of myths along the way!
The Clean Air Zone scheme looks set to enhance the air quality in the city centre greatly, as well as help promote and support alternative transport choices, including electric cars.
For more information on the Clean Air Zone, do check out the Council's dedicated website to it, at: https://www.brumbreathes.co.uk