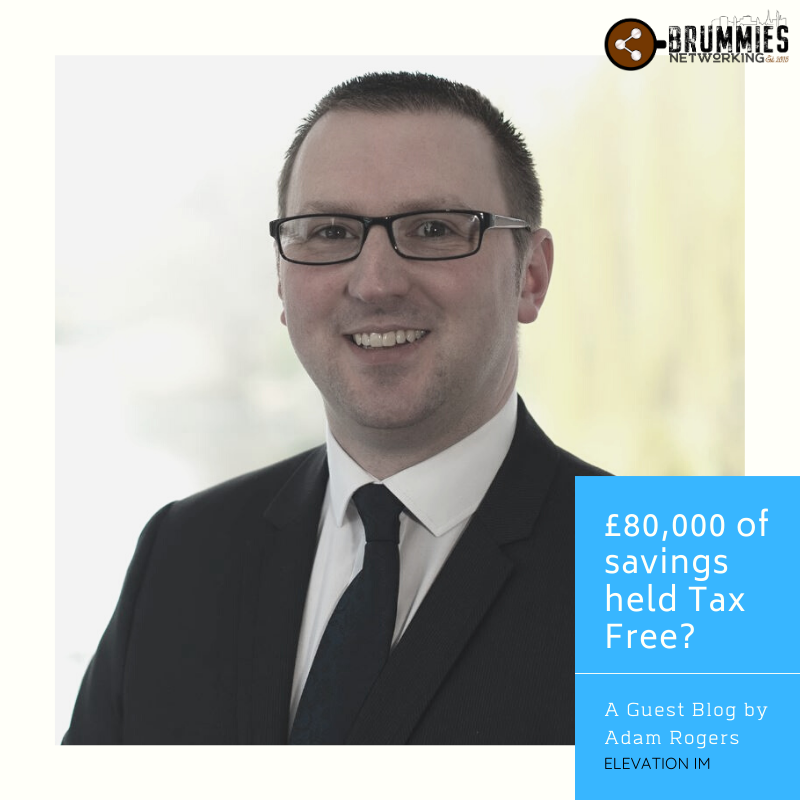 Guest Blog by Adam Rogers from Elevation IM
£80,000 of savings held Tax Free?
We are now steaming into February and many people will have just rushed to meet their 31st January Self-Assessment deadline. But wait, now is not a time to rest, as the current Tax Year ends in April – which is just around the corner.
As an Independent Financial Adviser, I now gear up for 'ISA season'. An ISA being an Individual Savings Account, offering Tax Free growth and income on the money invested. 
As an example: a husband and wife can save £20,000 each into an ISA this Tax Year, then save another £20,000 each from the 6thApril onwards. Added up, a couple could legitimately place £80,000 into a Tax Free environment within the next few months. The choice of investment can range from the very cautious, right up to a higher risk with a higher return. Returns are not guaranteed and can go down as well as up.
I very often see clients sitting on savings that can be moved into this Tax Free environment, but they simply don't realise how generous the government set ISA allowance is, and that they can claim it every single Tax Year.
Birmingham based Elevation Investment Management Ltd will offer a free, no obligation initial meeting. We are a fully Independent firm, meaning we can recommend the best solutions sourced from the whole of the investment market.
If you would like a chat, just let me know.
Adam's corporate profile: