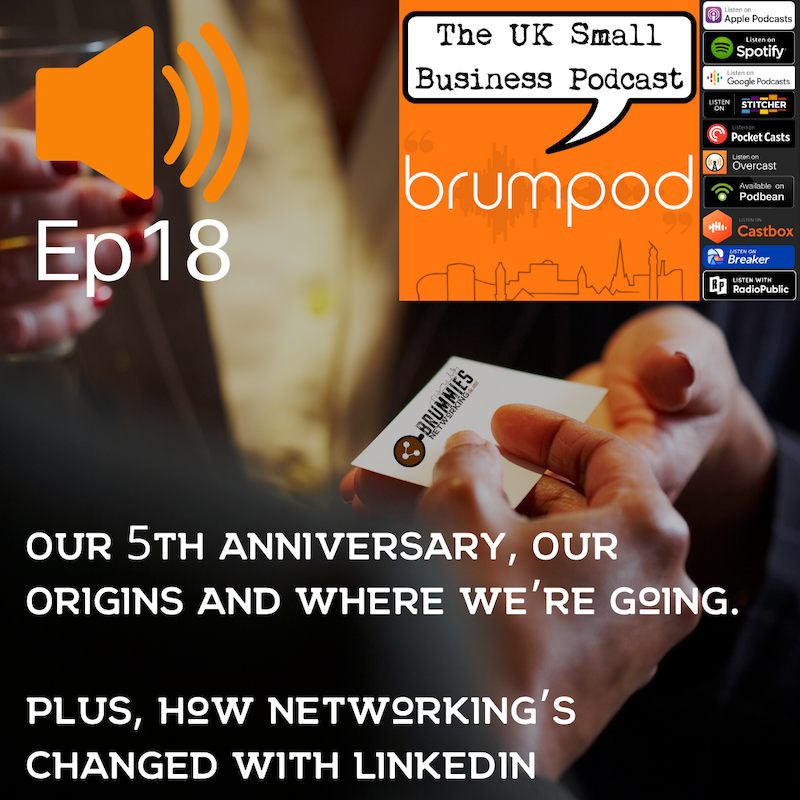 BrumPod is BACK! Ep18 is now LIVE….
This time we're discussing our 5th Anniversary, our origins and where we're going in the future.
Plus we look at how the networking scene has changed over the years with ‪LinkedIn and other technologies.
Tune in now via your podcast platform of choice!
CLICK HERE to visit our podcast page which contains direct show links to all your favourite podcast players.
Here's a video snippet below….
Episode in full: