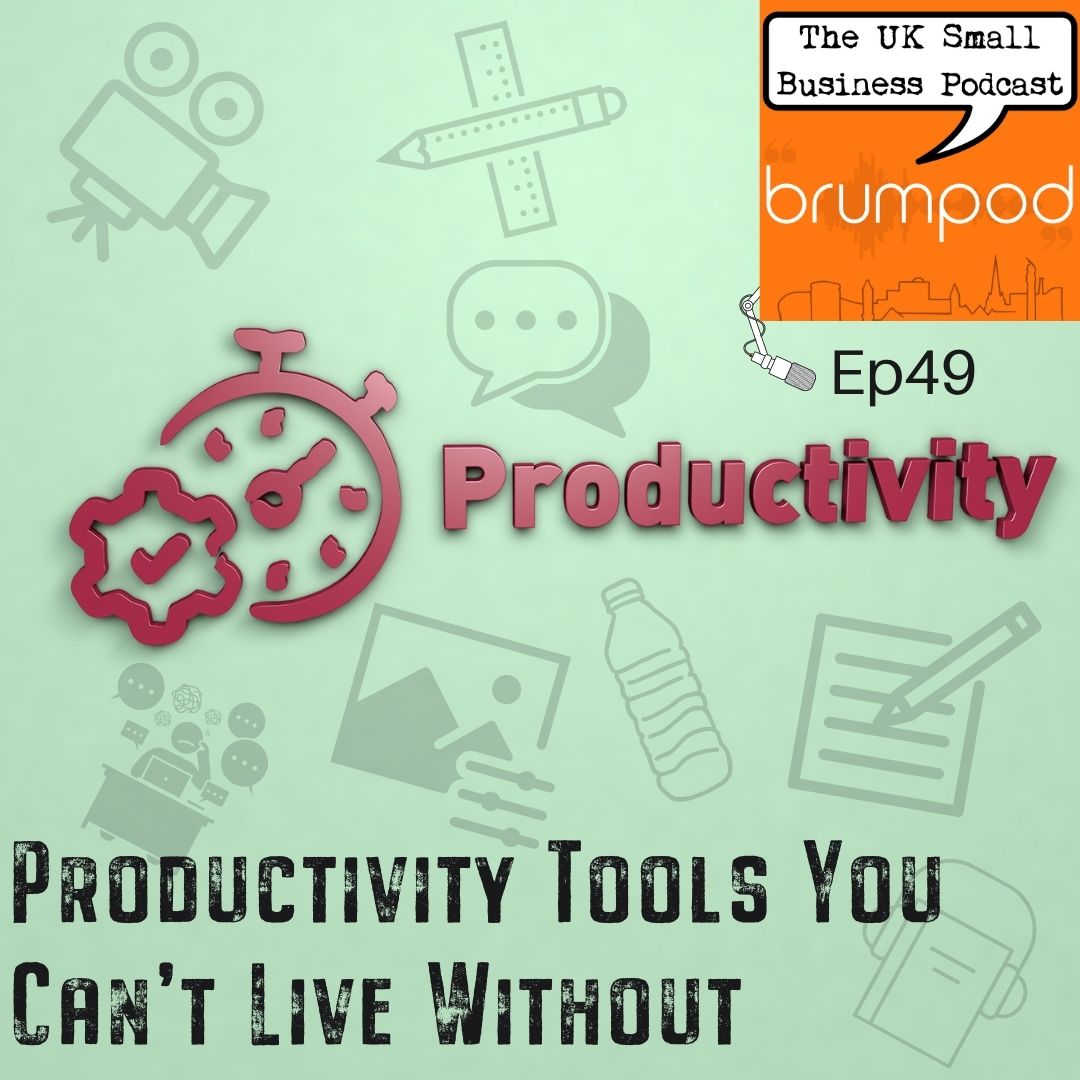 In this episode, Richard and Iwan give a run down of some of their top productivity tools that they simply can't live without.
(What they did before then, who knows…)
We cover various business tools, apps, software and platforms that simply make life easier in 2021 and beyond – tools that will often save you lots of time and effort, in turn making you a more productive business owner.
There are also mentions in this episode of great free or low cost alternatives to the more well known 'big boy' software giants, where alternatives may well fit the bill for you more, without having to spend big money on costly annual subscriptions.
Covering various aspects from office tools to help admin, to social media and the creative industries, there'll be something for everyone in this. Notable mentions include re-affirming elements that people often forget about that can be highly useful, like Mail Merge in Microsoft Word, Canva for graphic design which also now enables you to create videos, as well as alternatives to Microsoft Office, and Adobe Photoshop.
So if you're in the market for some new software and tools to help you or your employees be more productive and don't want to break the bank, this episode is for you!
Subscribe now via your favourite podcast app from the direct show links on our Podcast Page. Available on Apple Podcasts, Spotify, iHeartRadio, Stitcher, Overcast, TuneIn, amongst many more.