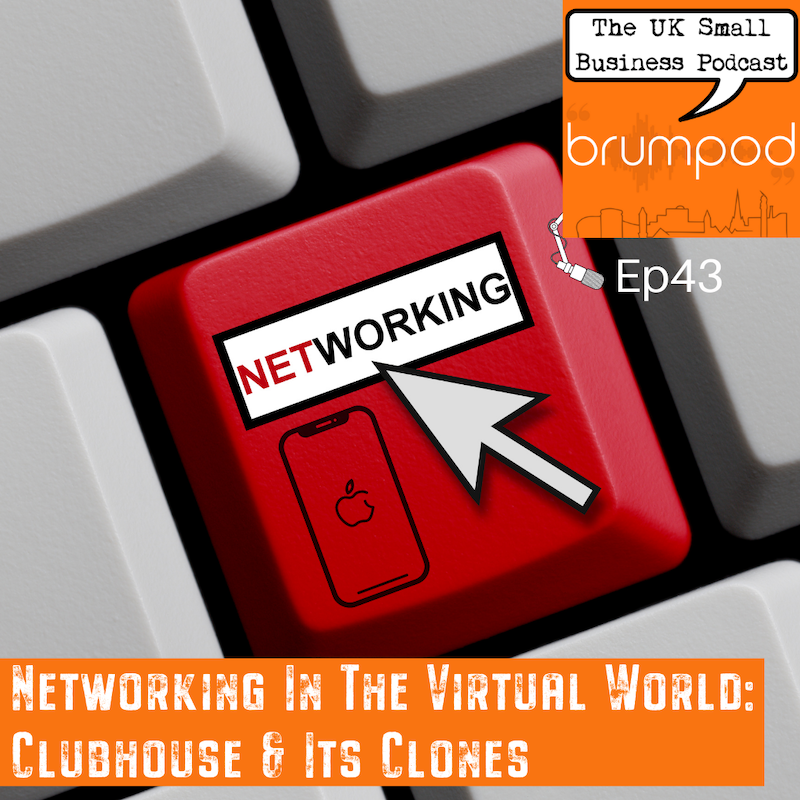 Subscribe now via your favourite podcast app from the direct show links on our Podcast Page. Available on Apple Podcasts, Spotify, iHeartRadio, Stitcher, Overcast, TuneIn, amongst many more.
With more options to network online than ever, especially during Covid where it's been of utmost importance, we discuss the latest iteration of platforms – Clubhouse; the audio networking platform that's slowly taking the world by storm.
Used as a platform that's akin to Zoom, but without the cameras, people are using it in a multitude of ways; general group chat, Q&As with industry experts, panel discussions, the list goes on.
And of course, as soon as something becomes popular, all the other platforms are now following suit! With LinkedIn, Facebook, Reddit, and Twitter now getting in on the action with audio chat functionality.
Which platform will prevail? We'll have to wait and see. But for now, there is no end of ways we can all network online in some way or another.
Will all this continue well into post-pandemic days? Probably so – but possibly with platforms and users adopting it into various niches, mixing it in with in-person networking once again when it's safe to do so.
Fancy joining us on Twitter Spaces for an audio chat session sometime? Then follow our Brummies Networking twitter (@brummiesnet) for more details.
Let us know if you'd like us to set this up, and if we get enough interest, we certainly will! What would you prefer – morning/afternoon/evening? Currently thinking we'd just do this for 1hr at a time, have some sort of topic to discuss, and let everyone chip in with their thoughts.
The zoom backgrounds link Iwan mentions in this episode: https://www.mmhmm.app