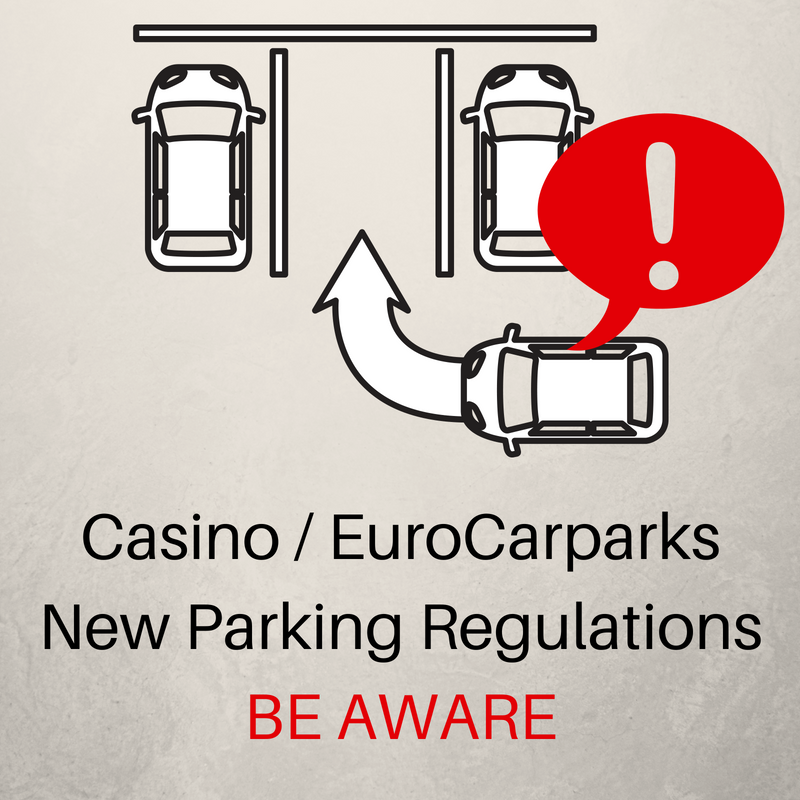 You may have seen this page before. However, please note, this page contains NEW information, updated on Monday 6th August 2018 due to recent changes to the car park situation at the venue.
Due to very recent changes initiated by EuroCarparks, (not the casino), the parking situation for Brummies Networking members has now changed, and you all need to be aware of these changes, to ensure you don't get fined, or find yourself subject to unexpected car park charges.
The barrier-ticket machine has now gone – car park is now ANPR enabled, the barrier just opens upon entrance.
From now on, ONLY bays 1-31 in the multistorey (casino marked bays) are valid for free parking, and all cars parking there MUST have a casino pass in the window, obtainable from reception upon arrival. Please be aware you will need to make a note of your parking space's 'bay number' before you head to reception.
When exiting, you will need to put the bay number into the screen along with your car registration number, in order to get free parking.
If parking in a non-marked bay (even with a pass), these cars will be subject to normal 'pay on exit' charges.
Same process applies for the outside car park on Tennant St, cars MUST have a pass in the window etc.
Any queries, please speak to the casino's reception who can advise further.
Please note; regardless of these new changes, the parking in the venue's marked bays remains completely free of charge. One of the few places in Birmingham you can say that!
Hope that all makes sense folks. We always work off the latest information available, so if you have any problems, just speak to the casino direct who can advise you further.