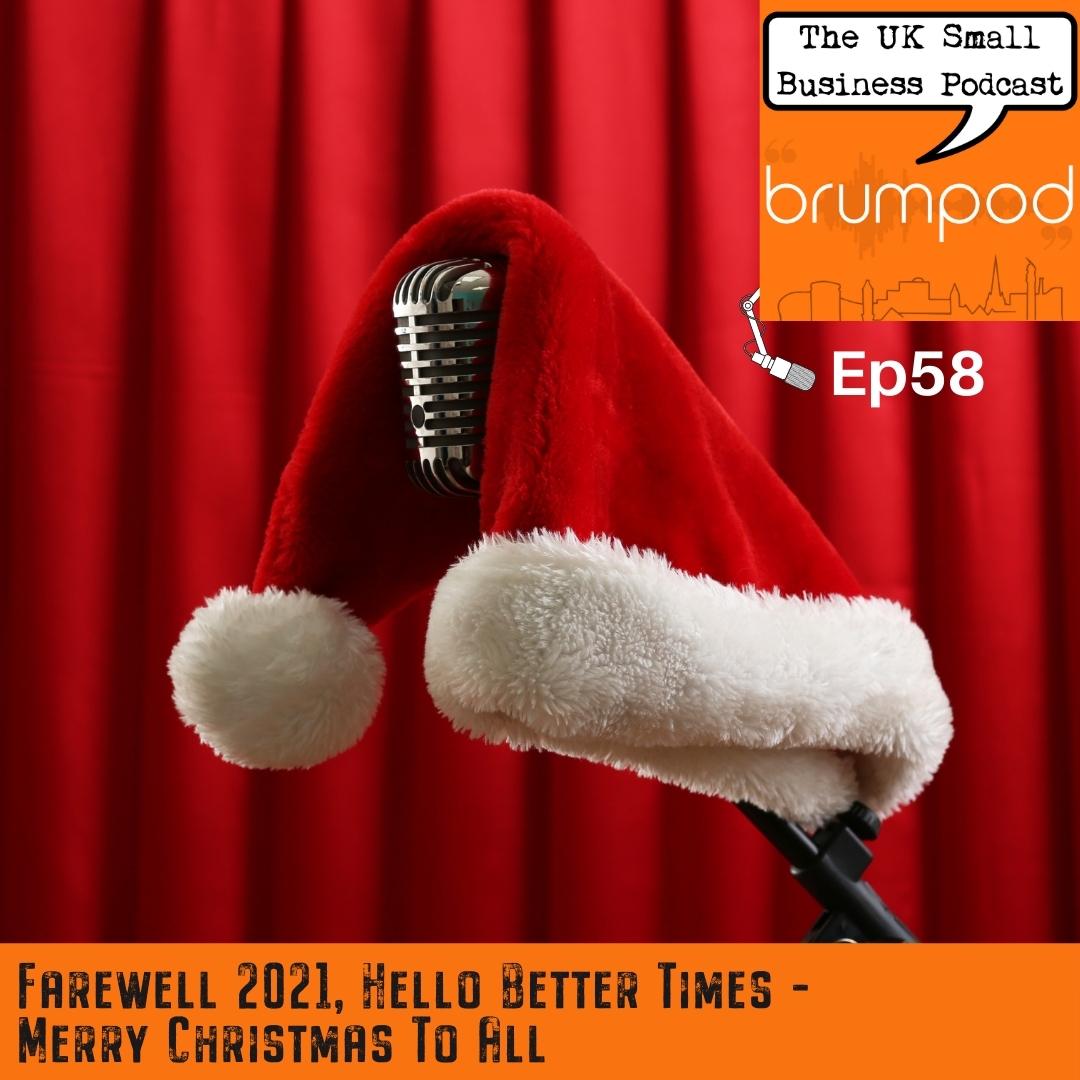 In our final episode of 2021, we just wanted to give you a few updates of things you need to know.
As you know, we had to cancel our December networking event due to the current Omicron spread and the restrictions that are currently in place – we decided to wait until the new year instead of putting on a substandard event, so fingers crossed this is just a very temporary suspension of our events, and we look forward to welcoming you back hopefully early in 2022.
In the meantime, we will continue to run our weekly Twitter Hour, #brummiesbizhour every Tuesday morning at 11am. Our last one of the year will take place on Tuesday 21st Dec, then we'll be breaking for the holidays, and will return on Tuesday 4th January 2022, to bring you your online networking fix to meet and mingle with other Midlands business folk.
BrumPod will also now be taking some time off for Christmas and New Year, but rest assured we'll also be back come the new year with lots more great guests throughout 2022 offering some brilliant insights into various industries, imparting knowledge and wisdom and top tips that'll hopefully spark some ideas for you in your business.
So for now, on behalf of the entire Brummies Networking team, may we wish you the merriest of Christmases, and the healthiest and happiest of New Years, and let's hope for much better times in 2022 and beyond.
Whatever you're doing over the festive break, make sure you enjoy yourselves, and come back refreshed and raring to go in January 2022.
Thank you for listening throughout 2021, we can't wait to be back in the New Year.
Merry Christmas everyone.
Additional SFX from https://www.zapsplat.com
Subscribe now via your favourite podcast app from the direct show links on our Podcast Page. Available on Apple Podcasts, Spotify, iHeartRadio, Stitcher, Overcast, TuneIn, amongst many more.