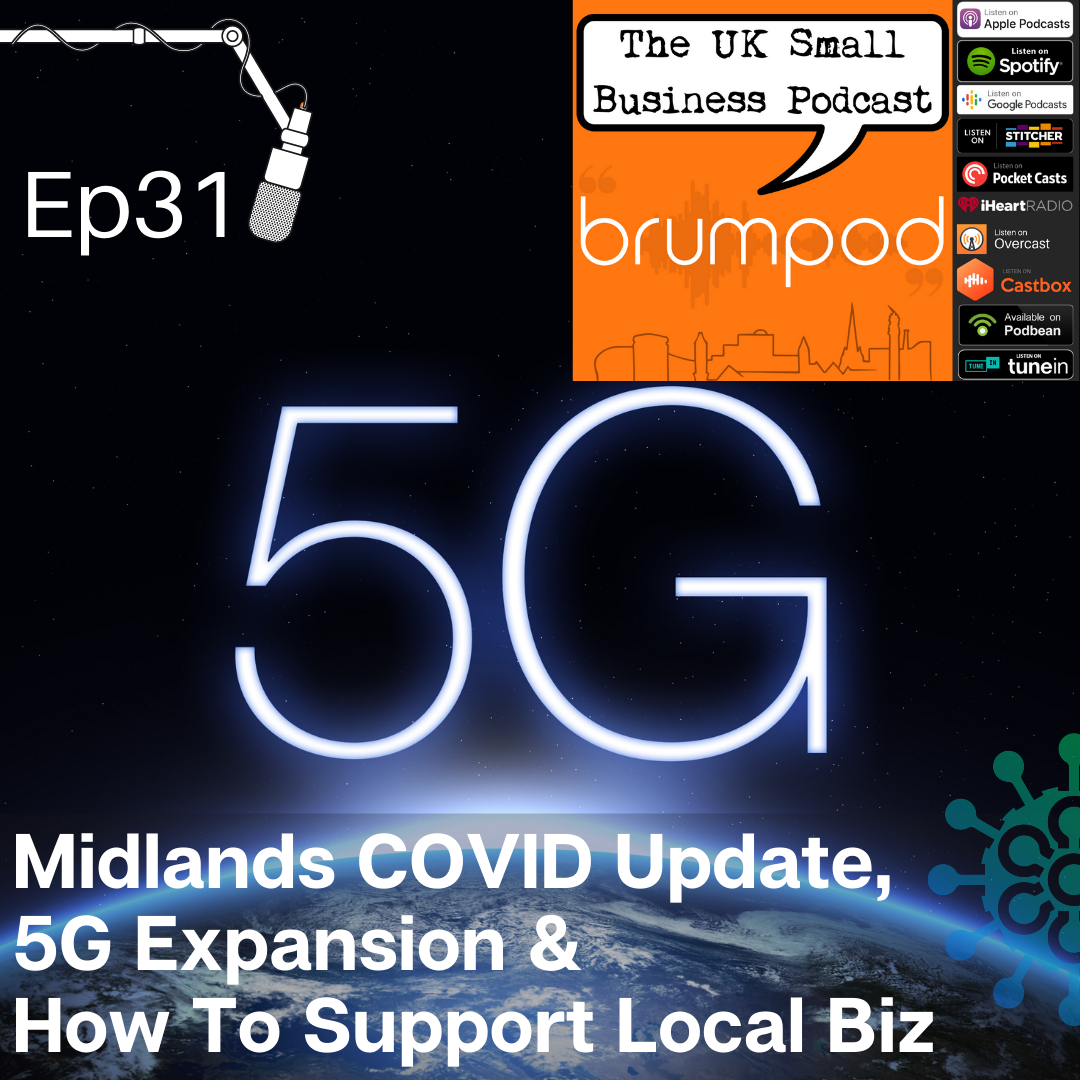 Subscribe now via your favourite podcast app from the direct show links on our Podcast Page. Available on Apple Podcasts, Spotify, iHeartRadio, Stitcher, Overcast, TuneIn, amongst many more.
In this episode, we're offering up more of a slightly shorter and snappier 'updates episode', just to give you the heads up about the latest news re. COVID19 in the Midlands, and what West Midlands Mayor's latest announcement is.
We also talk about the impact the local lockdowns and new Tier system is having on the region as a whole – with hospitality being hit quite hard yet again.
Apple have also recently announced the new iPhone 12 series of phones, with launch happening Friday 23rd October. Why is this relevant? Because this is Apple's first foray into the realm of 5G – which can only mean that because iPhones are arguably the world's most popular phone, it is now likely that now is the time 5G sees much greater expansion of availability, meaning we will all get to benefit from what 5G can offer.
Not just in the sense of faster download speeds for movies and music; but what it means for the bigger picture – i.e. enhanced capabilities for autonomous vehicles, reducing the latency/lag which is prevalent with 3G/4G technologies. Lots of exciting developments are heading our way over the next 12 months or so.
We also give a shoutout to Midlands company BCRS Business Loans, who have launched a LinkedIn challenge to encourage everyone to support local small businesses by taking part in simple challenges – from leaving a SME you've used a great review, or giving them a public shoutout on your social media – and whatever else you can think of to give a leg up to any great small, local and/or family run businesses near you that you love. It's these little things that can make such a positive impact on a small business, and they'll really thank you for it!
References from this episode:
The Drinks Business – UK Hospitality Jobs At Risk
How 5G Will Change Birmingham In Real Time