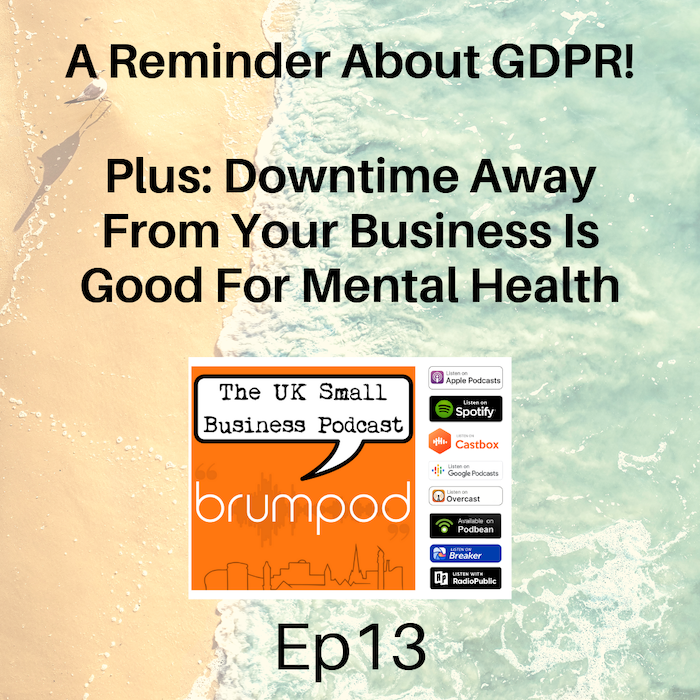 In Episode 13 of BrumPod, we briefly revisit GDPR given some recent themes in the news, and people we've come into contact with who are contravening the regulations – so we wanted to serve a reminder that everyone is liable under GDPR – it applies to all businesses, from big business all the way down to micro businesses and one man bands. Ensure you're compliant!
And we're also looking at the subject of the importance of downtime in your business; getting away on holiday to be able to recharge your own personal batteries and clear the cobwebs, to ensure good mental health and optimum wellbeing.
It's vitally important that we all look after our own health as well as the health of our businesses – so if you haven't managed to get away on holiday, do book some time off! Go abroad, take a 'staycation', visit the coast – whatever your chosen route, make sure you give yourself adequate time to relax, recharge, and look after your own state of mind.
To listen and subscribe, please click here to visit our Podcast Page which contains direct links to our podcast on all the major podcast platforms. Or click the image below.