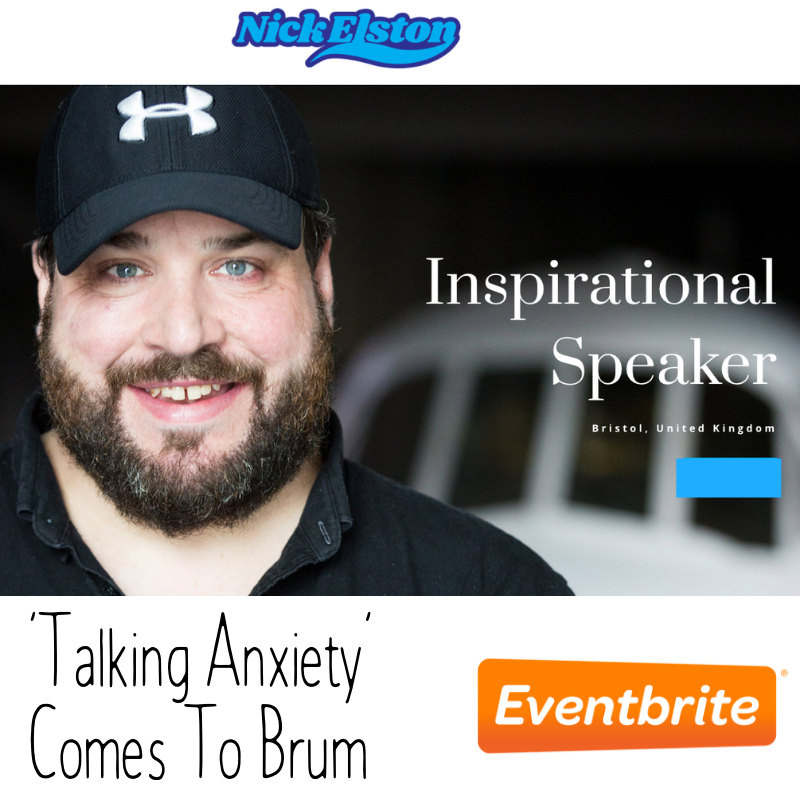 Conversations about mental health are, thankfully, on the rise. It's massively important that these sorts of things are talked about, as for too long they've been swept under the carpet, and not properly confronted.
I've known Nick for many years, and I'm very pleased to announce that he is bringing his 'Talking Anxiety' talk to Birmingham this September.
It's happening at Birmingham City Football Club on Monday 9th September, 7pm-9pm. Tickets are £10 and can be obtained via the Eventbrite link below.
Here's the event description:
Nick Elston is an International Inspirational Speaker on Anxiety.
Not what Anxiety is – but what Anxiety does.

How it affects the decisions you make, your chances of success, the relationships that you choose and how it can stop you from living a life on your terms.
Nick's Keynote Seminar 'Talking Anxiety' has been delivered globally to Corporates such as American Express, Deutsche Bank, Lloyds Banking Group, Allianz – as well as Stage Events such as The Welsh Business Shows, Now What Live & The Business Expos.
In his Keynote, Nick shares his own experiences of OCD (Obsessive Compulsive Disorder), GAD (Generalised Anxiety Disorder) & Anxiety – in Life & Business – but most importantly his Top Ten Tips on managing Anxiety in all areas of your world.
Nick is NOT a medical professional & purely speaks from experience – however, the reason that his story has achieved such success is that he encourages conversation & engagement in something that is still considered as taboo – especially in men.
As Nick is usually booked privately for events – or to a purely business audience – he has been asked many times if 'Talking Anxiety' could go 'public' for all to attend – so by booking in today – you can take part in something unique in the public arena.
You can book your ticket for his event by clicking here or clicking the Eventbrite button below.