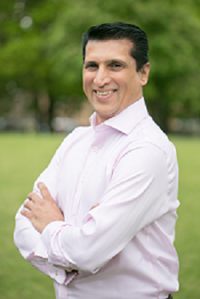 by Brummies member Sam Dossa.
Emotional intelligence is widely known to be a key component of effective leadership. The ability to be perceptively in tune with yourself and your emotions, as well as having sound situational awareness can be a powerful tool for leading a team or business. The act of knowing, understanding, and responding to emotions, overcoming stress in the moment, and being aware of how your words and actions affect others, is described as emotional intelligence. Emotional intelligence for leadership or Business Owner can consist of these five attributes: self-awareness, self-regulations, motivation, empathy, and social skills.
You can learn to be emotionally independent and gain the attributes that allow you to have emotional intelligence by connecting to core emotions, accepting them, and being aware of how they affect your decisions and actions.
Being able to relate behaviours and challenges of emotional intelligence on workplace performance is an immense advantage in building an exceptional team.
Our upcoming event on 27th October 2018 in Birmingham Novotel Hotel – check out the link http://bit.ly/EI_in_Business. Book your tickets to avoid disappointment.
In this exclusive event we will show you EXACTLY how enhanced Emotional Intelligence skills will help you tremendously in business and personally:
• How to achieve the highest results
• How to strengthen rapport
• How to create a more harmonious work environment
• How to improve self-awareness and self-confidence
• How to build resilience
• How to maximise individual and team performance
• How to apply social media strategy
• And how to create a balance in your personal and professional life
You will be learning about Emotional Intelligence in Business in a friendly, welcoming and safe atmosphere full of passion, commitment, determination and positivity…
Our Prominent Speakers:
Sukhi Wahiwala – TedX Speaker, Business Mentor
42 year old Sukhi Wahiwala took over a family business whilst still in his teens, becoming a millionaire at the age of 21, and a Multi-Millionaire by the age of 25. He humbly credits his parents as his greatest teachers and Mentors. Sukhi was schooled in business by his father, a Phenomenally Successful Entrepreneur, who ensured that a privileged background would not provide a shortcut to his son learning business at grass roots level. From getting up at five in the morning to load a van for the warehouse, putting in a full day's manual labour, to applying himself to his studies; Sukhi was taught the discipline of hard work on every level. A solid grounding that invariably shaped a refreshingly Modest Multi-Millionaire, whose down to earth qualities and exceptional interpersonal skills drove a business empire that had grown into a formidable dynasty.
Aslam Cheval – Mind Architect, Master Practitioner in NLP
Aslam has a reputation as a Master of removing negative beliefs and emotions while replacing them with empowering tools so that people conquer all life's challenges. He loves helping people transform their lives and it's his greatest joy to be able to help people make this transformation. May you be the next one!
May King Tsang – Social Media Strategist
May King Tsang is the founder of MayKing Tea and is a Tea Note Speaker, Live Tweeter, Twitter StraTEAgist and a lover of #teapuns. May King started her business in three different cities: London, UK; Brisbane, Australia, and Sheffield, UK. She returned to the UK late 2016. May King has used Social Media as her main medium to build her brand, build relationships and looked for opportuniTEAs to collaborate in all three cities.
Ben Allsop – Coach, Entrepreneur and Founder
Ben is a coach, entrepreneur and founder of the personal development community Shape your Destiny. A community for people who are seeking to empower and educate themselves by raising their level of consciousness around health, wealth and relationships.
Check out the link http://bit.ly/EI_in_Business. Book your tickets now to avoid disappointment.
Come along with an open-mind and learn skills which are essential for you and your business.
Looking forward seeing you all!
Sam Dossa & Ritu Sharma