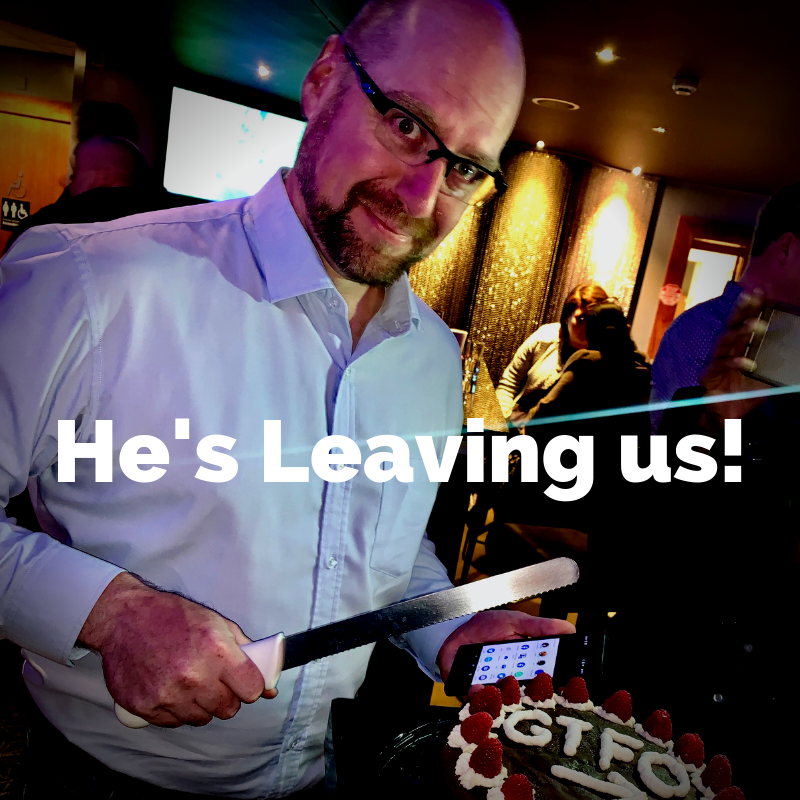 As many of you will know who attended Tuesday's networking event, we announced (with cake, no less) that Danny, our 'fourth Beatle' is leaving us for pastures new.
He's been offered another job, which due to the nature of the new role means that he will sadly no longer be able to remain part of the Brummies Networking team.
Danny has played a key role in the success of Brummies Networking to date, working tirelessly behind the scenes, having built and maintained this website. The times he's had to step in at a moment's notice when I've managed to break something crucial are innumerable. Yet despite my ineptitude, he's done it with great cheer!
(Well, mostly. Usually not so much when I break the same thing over and over again!)
He's been at the forefront developing this website into what it is today, adding new features and functionality on a regular basis, making sure everything works as seamlessly as possible for our members. (Often just getting on with it from listening to my random musings that go along the lines of 'wouldn't it be great if it could do this…' – he's known how to do it and just got on with it, making my life a whole lot easier!)
Further to all of the above, he's been an amazing colleague, flying the flag for Brummies; and an amazing supplier, dealing with all my websites superbly. As well as of course, most importantly, being (and will continue to be) a great friend.
Danny, thank you for everything. I (and we) appreciate it more than you know.
So, now that I've either made him cry, or induced chronic nausea (delete as appropriate), we've made a little montage, in true Danny style. It's what he would have wanted.
-Rich