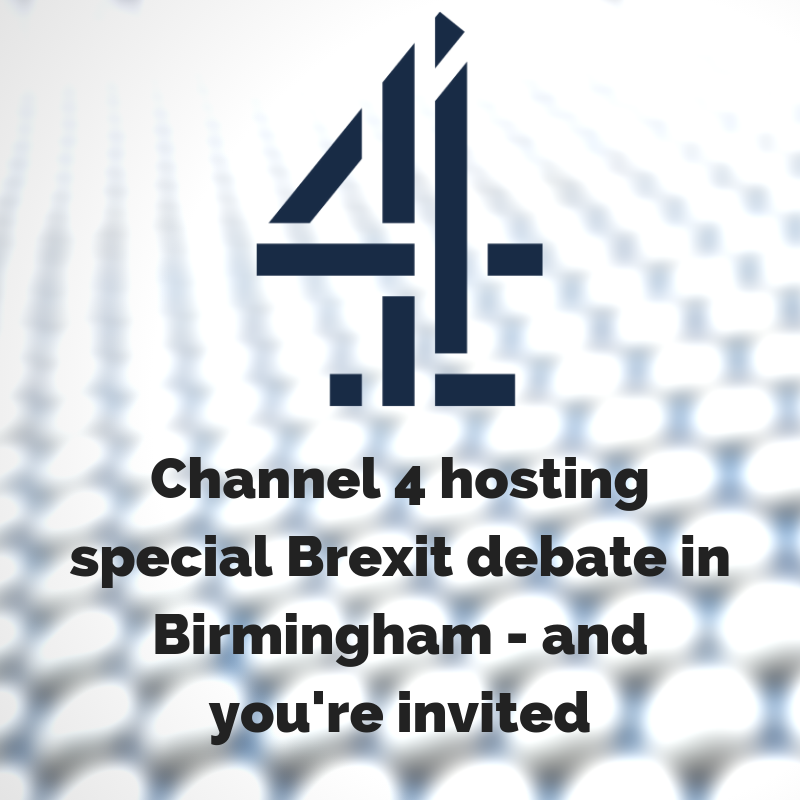 We've been approached today by Serena Tarling from Renegade Pictures in London, to ask if we could help promote this new show coming up next week.
If you're available and you would like to be featured and get your point of view across, then please do get in touch with her directly. Contact details below.
Channel 4 are coming to Birmingham for a one-off live debate show to look at what Britain thinks of Brexit now.
The debate show will take place in central Birmingham on the evening of the 5th November with a live local audience and guests from the different sides of the debate. The audience will need to be there from 6.30-9pm.
Ahead of the live debate, Channel 4 are commissioning a survey of 20,000 people from all over the UK, making it possible to examine attitudes on local, regional and national levels. Channel 4 News presenter Krishnan Guru-Murthy is hosting the show with Sir John Curtice alongside to analyse the survey data.
Channel 4 are looking for Birmingham-based entrepreneurs, business owners and representatives to join them for the debate next Monday – in particular people who are still undecided or waivering about Brexit.
Anyone looking to take part in the show, please email the producers on [email protected] with a short note about your business and your thoughts on Brexit.