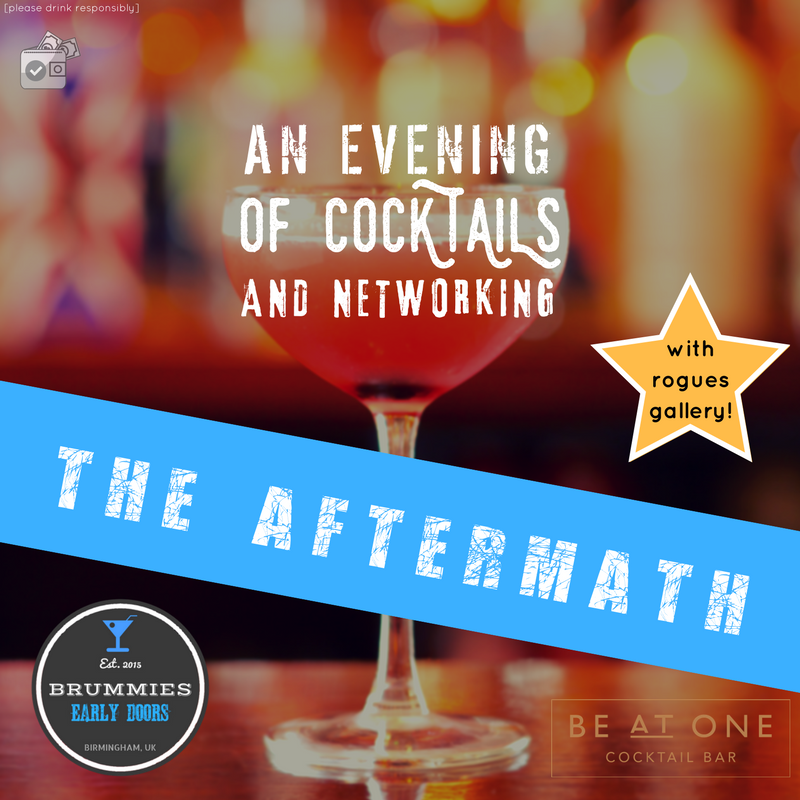 I'd like to take the opportunity to thank each and every one of you who could make our inaugural 'Brummies Early Doors' event at Be At One Cocktail Bar last week. It was a great success to which we had excellent positive feedback from attendees, with proper business being done.
I know – over cocktails as well!
Given everyone we asked thoroughly enjoyed it, we'll certainly be looking to replicate it again periodically. Many thanks to Sophie Webber from Be At One for hosting us so brilliantly.
And a special thank you to Jody Waugh from CoreSpeed for stepping in to help us host.