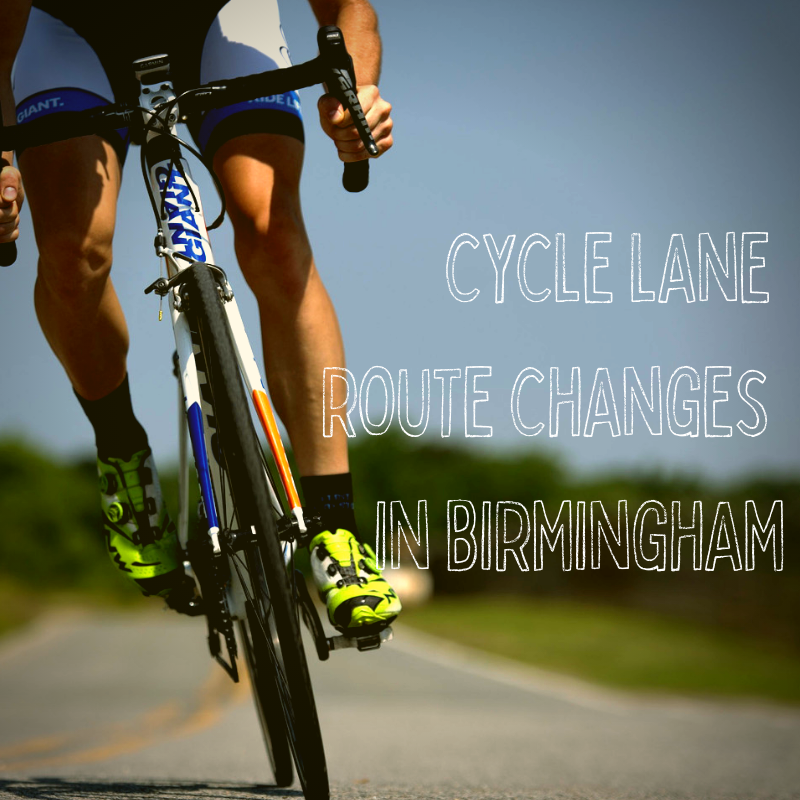 We've been made aware of some upcoming changes to cycle lanes around the city, one major route being the end of Priory Road in Edgbaston, where plans are in place to not allow right turns into Priory Road from the junction at the A38 Bristol Road.
For info, via West Side Bid – "With the new cycle routes opening soon on A34 and A38, we are working with Birmingham City Council to make drivers aware of some new road layouts.
The new blue surfaced routes are separated from other traffic wherever possible. Where the blue cycle routes cross central reservations or side roads drivers need to give way to cyclists.
If you are a driver, please take note of the new road layouts and consider leaving the car at home to give cycling a go!
From Monday 25 March, access to Priory Road from Bristol Road (A38) will change. Travelling out of the city there will be no right turn into Priory Road and travelling into the city there will no access into Priory Road from Bristol Road. Signage will be installed from next week and more information will be provided about alternative routes."
More info – check out the website for Birmingham City Council