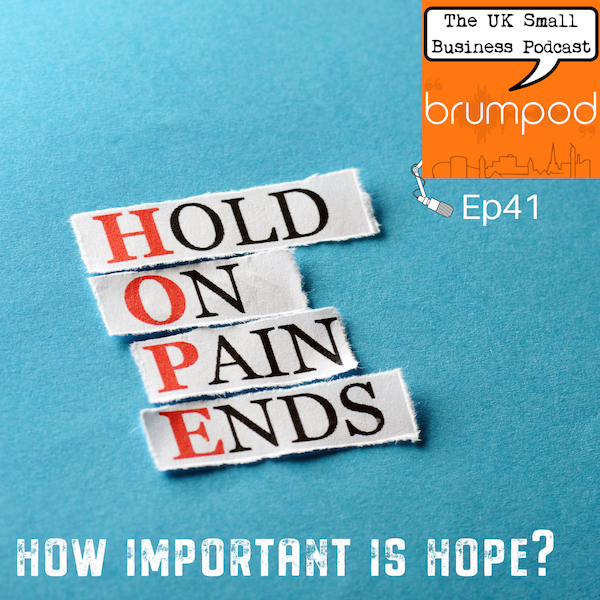 Subscribe now via your favourite podcast app from the direct show links on our Podcast Page. Available on Apple Podcasts, Spotify, iHeartRadio, Stitcher, Overcast, TuneIn, amongst many more.
Covid vaccines have been rolled out at an unprecedented rate. The general mood of the country is gradually improving now we have the roadmap out of lockdowns, with 'life after lockdown' being a firm light at the end of a long, dark tunnel.
So we ask, how important is hope in business?
Many businesses this last 12 months have innovated their way to staying afloat, and in some cases, success and thriving. Being adaptable to change and uncertain futures has been a key marker in seeing how a business can get through a year of practically no trading, otherwise.
It's taught us the importance of being resilient to changing times, the drive to continue on, flexibility, and doing everything we can to create a more certain future for ourselves and our businesses despite outside influences.
False hope, going at things blindly, will nearly always end up going badly. Having a realistic, thought-out plan, ensuring you're planning for the worst but hoping for the best is a healthier mindset to have.
Finding the sweet spot between optimism and pragmatism is key.